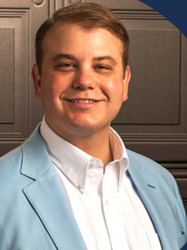 Even a single, split-second miscalculation can lead to a lifetime of regret – or the end of that lifetime.
BATON ROUGE, La. (PRWEB) December 02, 2020
An October 13 article on WBRZ reports on a fatal traffic collision that occurred on LA Highway 674 in the early evening of October 12. It's unclear what caused the vehicle crash, but it appears that the deceased motorist lost control of their vehicle and hit an oncoming SUV head-on. The driver and young passenger of the SUV sustained only minor injuries and remained at the scene to cooperate with investigators. The Baton Rouge-based Russell Law Firm, LLC, says that the unfortunate accident highlights the need for drivers to remain vigilant no matter the time of day or conditions on the road.
The Russell Law Firm notes that even a single, split-second miscalculation can lead to a lifetime of regret – or the end of that lifetime. Inattentive or reckless driving is a disaster waiting to happen. The firm says that, while the temptation to check a new text message or to greatly increase speed on the open road can be powerful for some of us, the risks are far too great. Even minor vehicle collisions frequently result in high repair costs, medical bills, and other related expenses, the firm adds. Larger collisions, however, routinely take lives, leave survivors with disabilities, and result in astronomical financial damages.
The firm says that it understands that many of us lead hectic lives with too much to do. Even so, the few spare moments that might be saved on a commute by narrowly avoiding a red light, traveling above the speed limit, or weaving in between other motorists aren't remotely worth it, the Russell Law Firm adds. It adds that these dangerous actions rarely save more than a few minutes or seconds, yet they put the lives of everyone on the road at risk.
The Russell Law Firm notes that, should a collision occur, liable parties are not only responsible for their own repairs and medical costs but the financial burden of others as well. The firm says that it cannot even account for the lifelong psychological burden of knowingly being responsible for harming or even killing another human being
The Russell Law Firm concludes by reminding the public that the only safe way to travel the road is to be certain to simply remain focused, patient, and calm while driving for the benefit of themselves, their passengers, and everyone else on the road. Readers can learn more about the services of the Russell Law Firm by visiting the firm's website at https://dannyrusselllaw.com/ or by calling (225) 307-3337.