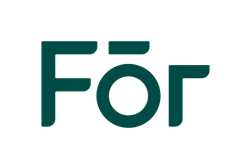 The Social Science and Architecture Committee serves as a forum for thought leaders in architecture, anthropology, psychology, health care, hospitality, and real estate who are looking to understand how these fields can respond to design challenges of the future.
NEW YORK (PRWEB) February 28, 2020
Fauzia Khanani, Principal Architect and Founder of Studio Fōr, an award-winning architecture and interior design practice based in New York City, was appointed Co-Chair of the American Institute of Architects (AIA) New York Social Science and Architecture Committee effective January 1, 2020. She will serve the two-year term with Co-Chair Eve Klein, an architect, strategic planner and doctoral candidate in Environmental Psychology advancing diversity and inclusion. Klein co-founded the committee in 2016 with outgoing Co-Chair Melissa Marsh, Founder of PLASTARC.
The committees of AIA New York are the foundations from which the Chapter positions itself in the field of architecture, whether through discussion, advocacy, policy making and development, event and exhibition planning, or other endeavors. Committees meet monthly, usually at the Center for Architecture. AIA members, AIA associate members, and the general public are all welcome to participate.
Since its founding, the Social Science and Architecture Committee at the AIANY chapter has brought together professionals and students from architecture and social science fields to discuss best practices and facilitate public programs. These meetings, workshops, think-tank dinners and panel discussions offer a place and time to exchange ideas related to social science and architecture collaborations, environmental design research, and other topics. 
Khanani has been an active member in the AIANY Social Science and Architecture Committee since the co-founders developed their idea in 2015. She has created programming, moderated panels and facilitated workshops. "Like my architecture practice, the committee is a place where my two degrees cross over," says Khanani, who received a Master of Architecture degree from the University of California Berkeley after earning a B.A. in Sociology from the University of North Carolina at Chapel Hill.
She continues to be influenced by her previous career in social science research and public health, which has shaped how Studio Fōr approaches architecture. Using case studies, focus groups, surveys, and other in-depth social science research tools in the client-discovery phase of a project allows Studio Fōr to create innovative, well-informed designs that address functional and aesthetic client needs. An awareness of how materials, colors, light, and textures affect human behavior also helps her to create spaces that promote change, healing, and a sense of inspiration.
"We spend a significant amount of time in the initial stages of a project, getting to know our clients through in-depth research," Khanani explains. "We want to know as much as we can about our clients, their goals and expectations, and what makes them unique, since this really influences the end product and ultimately affects their quality of life."
Klein and Marsh say of the committee, "The Social Science and Architecture Committee serves as a forum for thought leaders in architecture, anthropology, psychology, health care, hospitality, and real estate who are looking to understand how these fields can respond to design challenges of the future. The Committee aims to remedy this disconnect by facilitating the development of stronger links between architecture and other fields of expertise that can inform better design."