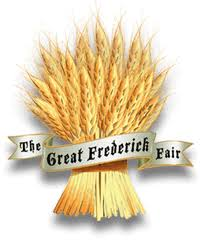 FREDERICK, Md. (PRWEB) December 22, 2018
The Frederick County Agricultural Society (FCAS), as required by their by-laws, held their annual life member meeting on December 8, 2018 at 10 a.m. in Building 9 at the Frederick Fairgrounds. The Frederick County Agricultural Society is made up of 250 life member certificate holders that own the Frederick Fairgrounds, where The Great Frederick Fair is held.
During the annual meeting the shareholders elect a Board of Managers for the following year.
The 2019 Board of Managers are:
John Bare
Charles Cramer
Joseph Devilbiss
Robert Frank
Maurice Gladhill
James Grimes
Colby Hubble
Nancy Hendricks
Nancy Keller
Jacqui Kreh
John Murphy
Following the meeting, the new Board of Managers elected officers.
Charles B. Cramer of New Market was elected to serve as President, Nancy F. Keller of Keymar as Vice President, Robert Frank of Frederick as Secretary and Maurice Gladhill of Frederick resumes as Treasurer. Anne Rollins was re-elected to serve as legal counsel for the FCAS.
The Great Frederick Fair, Inc. has a separate Board of Directors. Tim Horman serves as legal counsel. All of the FCAS Managers serve on the Fair's Board of Directors, along with Shelly J. Stull of Frederick and Ray Ramsburg of Ijamsville.
Finally, the 157th Great Frederick Fair has chosen their 2019 theme.
The fair theme for 2019 is City Streets, Country Roads: Together, We're Growing Places. Jack, the baby donkey, is our newest ambassador to the Fair's stable of promotional animals.
The Fair is pleased to offer the New JACK PASS; a promotion that is affordable for everyone on ANY one day of the Fair. It makes a GREAT last-minute stocking stuffer with a beautiful Print at Home ticket design.
The JACK PASS! For $30, this deal includes 1 admission and 1 unlimited ride wristband on any one day. OR, purchase The JACK PACK! For $110 ($27.50 each), you get 4 individual Jack Passes.
The 2019 Great Frederick Fair will run September 13-21.