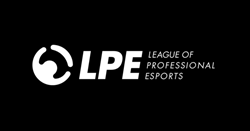 "The physical world limits us to compete, whether due to limitations of age, gender or simply physical capacity. With the arrival of esports we want to break that barrier and turn it into a flag that represents us all. - Xavier Cortes, CEO of LPE
BARCELONA, Spain (PRWEB) August 27, 2018
Today sees the launch of the League of Professional Esports (LPE), an esports league that brings a completely new structure to esports with traditional Sports Clubs spread across the world competing in multiple software game titles. The first season will begin in 2019 with clubs and players competing for a maximum $500,000 prize pool.
LPE's aim is to build an esports league that fosters mutual competition at the professional level between leading Sports Clubs while emphasizing core values of Gender Equality, Inclusion, Transparency and Professionalism. Participating Clubs can be from any sport and will be able to participate in different games during LPE's inaugural season. The league model centers on games of strategy, fantasy and sports simulation games that are in line with LPE's values and vision.
Clubs will be encouraged to begin including esports into their youth programs and to identify young esports talent regardless of gender, race or physical barriers to entry. To aid local communities and develop local fan bases, the participating Sports Clubs will be supported in identifying and recruiting at least one "homegrown" player from the country in which the Club resides.
Ajax, Galatasaray, Tokyo Verdy, Santos F.C, Real Sociedad and Villarreal have already declared their intent to join the league while talks continue with other leading Sports Clubs all over the world. Sports Clubs will shortly start preparing their squads for the first season. A lot of Spanish football clubs such as SD Huesca, SD Eibar, Real Betis will also participate in the league under different drafts, cups and other competition formats.
LPE is supported by a lot of partners. Akatsuki Inc., an entertainment company based in Japan, is the main financial, strategic, and global business partner.
"The physical world limits us to compete, whether due to limitations of age, gender or simply physical capacity. With the arrival of esports we want to break that barrier and turn it into a flag that represents us all.
We intend to bring light and transparency to a sector that moves millions of young people all over the world, and who see in this new way of competition an opportunity to demonstrate their skills and talent. That is why our league also aims to be a point of convergence between both worlds, reaching different generations and uniting both followers of conventional sports and esports." - Xavier Cortés, CEO of LPE.
Sports Clubs interested in joining the league should contact LPE directly using the contact information below. Further team announcements and information about the league will be shared in the coming months.
About LPE
LPE is a partnership between Xavier Cortes, a former games industry analyst and journalist, and Akatsuki, a leading entertainment company from Japan.
About Akatsuki
Akatsuki Inc. (https://en.aktsk.jp/) headquartered in Tokyo with offices in Taiwan and Los Angeles, is the highly regarded entertainment company based in Japan. Incorporated in 2010, Akatsuki has achieved remarkable growth and went public in 2016 on the Tokyo Stock Exchange. With a mission of driving innovation within the entertainment industry, Akatsuki is responsible for successful games played all over the world. Akatsuki's core business focuses on the production of games for mobile phones and tablets. Akatsuki has expanded its service offerings to include the live experience business by providing an easy search and reservation platform for experience based entertainment such as outdoor tours or special events in Japan. The company is best known for co-developing one of 2017's most successful mobile games "Dragon Ball Z Dokkan Battle," published by BANDAI NAMCO Entertainment.