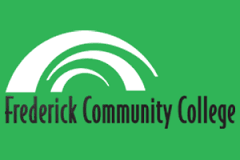 "The first priority for Frederick Community College and...the University of Baltimore is the academic success of students," said Dr. Tony D. Hawkins, FCC Provost. "This partnership will help our students prepare to transfer to UB and finish their bachelor's degree."
FREDERICK, Md. (PRWEB) May 21, 2020
Officials at Frederick Community College (FCC) and the University of Baltimore (UB) recently signed an agreement that will allow FCC students to be admitted simultaneously at both schools. The partnership will also streamline the transfer process for FCC students when they're ready to pursue their bachelor's degree and allow them early access to UB services and resources.
Through the University of Baltimore BeeLine program, eligible students at FCC ─ and other Maryland community colleges ─ have an opportunity to apply and be admitted to UB while still taking classes at FCC.
"Many of our students who plan to transfer are looking for programs and opportunities within the region," said FCC President Elizabeth Burmaster. "This partnership with the University of Baltimore provides a seamless transfer process and opportunity for our students who intend to earn their bachelor's degree in a specialized field. We are grateful to the leadership of UB for offering our students this important dual-admission opportunity."
Through the BeeLine program, FCC students who are admitted to UB will plan their studies with an admissions counselor. They will also have their transcripts evaluated early to determine what credits transfer, receive invitations to financial literacy workshops, and have access to UB's recreation facilities.
"UB had always been a transfer destination ─ but we want to make it more than just that. We want to invest in community college students even before they are our students and provide them with the tools and resources to succeed," said Seth Kamen, an Assistant Vice President at UB.
To complete the BeeLine program, students must be awarded an associate degree at FCC and meet admission requirements at UB. While the program guarantees FCC students admission to the university, there may be additional requirements for specific degree programs.
"The first priority for Frederick Community College and our colleagues at the University of Baltimore is the academic success of students," said Dr. Tony D. Hawkins, FCC Provost and Executive Vice President for Academic Affairs, Continuing Education, and Workforce Development. "This partnership will help our students prepare to transfer to UB and finish their bachelor's degree."
Students are eligible for BeeLine at UB's main campus in Baltimore, its Shady Grove/Rockville location, or online programs. For further details on the BeeLine program, students may contact the FCC Counseling and Advising office at EmailAdvising@frederick.edu through July 6 as employees are working remotely (or 301-846-2471 after July 6). Students may also visit the BeeLine webpage at http://www.ubalt.edu/admission/transfer/bee-line.cfm.