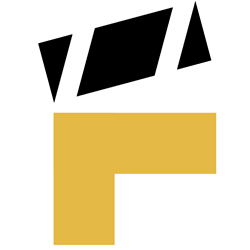 PARIS (PRWEB) February 18, 2020
Fcine.tv is an online platform that allows its users to select and watch movies, anime, and tv series at the highest quality available. Furthermore, users have the possibility to select videos from different genres and from different countries.
Fcine.tv promises to be the best online free streaming platform where fans can satisfy their cravings for their favorite movies, anime, and tv shows. Almost everyone is fond of watching online movies. Lonely persons or big groups of friends can enjoy spending their free time while watching high-quality movies, anime, and tv shows provided by Fcine.tv
At Fcine.tv, visitors can enjoy an amazing collection of movies and tv shows from all kinds of genres. Fans are no longer required to spend time surfing the net for new exciting movies and top-rated films. With Fcine.tv, fans can browse movies from different genres such as drama, animation, fantasy, historical, action, adventure, science fiction, comedy, romance, thriller, and other genres.
Watching movies online is one of the best methods to spend free time. In recent years, this trend has become one of the most popular and fastest-growing trends on the planet. This is not surprising to those persons that can see the advantages brought by a free streaming service like Fcine.tv. Going to the cinema to watch a movie is an option that is not available to many movie fans across the world. Also, simply going to the cinema can be quite a hassle. Fans can spend a lot from their free time by simply going to the cinema, wait in line to get tickets and enter the cinema room, wait in the cinema room for the movie to begin, and finally go back home after the movie is over.
With Fcine.tv, watching a movie is so much easier than watching a movie at the cinema. Visitors only need their computers, phones, tablets, or smart TV's to have a smooth and unforgettable movie experience. Fans can easily access the website and look for the movies they want to see. A huge advantage that watching online movies has over watching cinema movies is the possibility of pausing the online movie. This advantage is great for persons that need to answer their phones, or need to go to the bathroom or to another place. With just one click the movie stops playing and the rest of it can be watched later.
Fcine.tv can help fans host the perfect movie night with their friends. This site has excellent navigation and users can easily find whatever they like to watch by choosing between many popular categories or by countries of origin. Thanks to their huge collection of movies and tv shows that are regularly updated, anyone can find something to enjoy during a movie night.
The team behind Fcine.tv is working tirelessly to offer their users with the latest movies and tv shows at the highest quality available. By doing so, they hope they will become the place called home by many movie enthusiasts.
Media Contact:
Address: 60 Rue des Saints-Pères, 75007 Paris
Phone: 33 15583 3799
Email: fcinetvhd@gmail.com
Facebook: https://www.facebook.com/Fcine.TV/