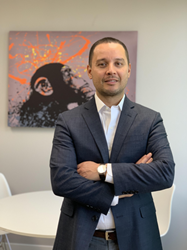 LOS ANGELES (PRWEB) August 12, 2019
In an effort to keep America's economy growing, The Federal Reserve cut interest rates on July 31, 2019 for the first time since 2008, a move that was largely seen as a way to hedge against uncertainty created by President Donald Trump's ongoing trade wars.
In a news conference after the announcement, Chair of the Federal Reserve, Jerome H. Powell, said the rate cut was "to ensure against downside risks from weak global growth and trade tensions."
A drop in the federal interest rate will likely stimulate a broad range of industries including the growing renewable energy industry. A lower fed rate will allow solar companies to borrow money cheaply to invest in growth and customer acquisition, accelerating solar adoption across America.
The management team of one of the largest national solar companies in the US is particularly encouraged by the new rate cut. Their COO thinks the rate cut could have a significant positive impact on their sales and growth.
Green Solar Technologies Chief Operating Officer Edward Harner said, "With a lower federal interest rate, financial institutions should begin to offer lower borrowing rates for companies. When that happens, our decision on whether to borrow money to invest in operations will be an easier one. We intend to take advantage of this and invest more - first into marketing."
"The amount we spend on marketing directly correlates to sales," Harner continued. "With sales, we'll need more materials and the ability to finance that purchase will allow us to purchase bigger equipment orders to take advantage of economies of scale. This will make our costs cheaper so that we can offer lower prices to our customers."
The solar industry is supported by a vibrant consumer finance market that offers low interest long term financing of up to 25 years. The recent federal interest rate cut will likely result in new products as new companies enter this space.
"Most people don't have $30,000 in cash to spend on a solar system," Edward Harner said. "More than 80% of our sales are completed through third party finance companies. With rates as low as 2.99%, most customers are able to get payments for their systems that are lower than their utility bill savings from day one."
"If these finance companies can borrow money even cheaper from their capital providers, I expect these low interest loans will continue to be offered and there's a good chance that underwriters may also consider potential customers with lower credit scores," Harner said. " This will open up a broader market of potential solar customers."
While the full impact of Trump's new international trade policies and tariffs is uncertain, the lower rate will make the cost of borrowing cheaper for companies and consumers. As a result, the solar industry is likely to benefit and continue to grow.