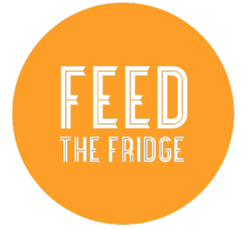 I hope more of my fellow restaurateurs around D.C. will join with us in making sure kids have the food they need. Feed the Fridge can be a vehicle for all of my food-service business colleagues to unite in a movement to end childhood hunger in our communities. - Mark Bucher
WASHINGTON (PRWEB) November 09, 2020
In an urgent effort to combat childhood hunger and help the pandemic-battered local hospitality industry, Medium Rare restaurant owner Mark Bucher officially launches the Feed the Fridge program. In coordination with Food on the Stove, Feed the Fridge places refrigerators stocked with free and fresh meals across the city to help students and others facing food insecurity.
Feed the Fridge has installed an initial five refrigerators of a planned 20 just outside the doors of rec centers around the city. Ultimately, each fridge will be stocked with up to 100 meals per day. Students, and others in need, are invited to walk up and help themselves. No questions. No limits.
In addition to Medium Rare, other local restaurants are also providing daily meals, with more fridges and restaurants to come. The nonprofit Food on the Stove will be participating as well. As a 501(c)(3) nonprofit, Bucher's "We Care" charity raises money through donations to pay restaurants to provide the daily meals, offering a lifeline to the beleaguered local restaurant industry while confronting the food emergency. It's a win-win for struggling restaurants and hungry children across the nation's capital.
In addition, Feed the Fridge plans to expand to locations at D.C. Public Schools and D.C. Public Libraries. Feed the Fridge also has preliminary approval from the Montgomery County Public Schools Educational Foundation to install refrigerators at select Montgomery County Public Schools in Maryland.
In the D.C. area, about three-quarters of kids rely on school meals because their parents are unemployed or unable to fully provide for their family. COVID-19 has only made that bleak reality worse. Across the U.S., the pandemic has significantly exacerbated food insecurity–leaving people standing for hours in food lines, hoping to get a meal. Feed the Fridge not only hopes to see this effort take off in Washington D.C., it's encouraging others to replicate the idea in cities across the country to combat hunger nationwide.
"I hope more of my fellow restaurateurs around D.C. will join with us in making sure kids have the food they need," says Bucher. "Feed the Fridge can be a vehicle for all of my food-service business colleagues to unite in a movement to end childhood hunger in our communities. There's no better time than now to get this movement going."
Bucher has established a GoFundMe campaign with a $1 million goal to fund the initiative for the long-term.
About We Care, Inc.
We Care, Inc., is a 501(c)(3) nonprofit organization helping to fund "Feed the Fridge," which provides daily meals to school children in and around Washington, D.C.