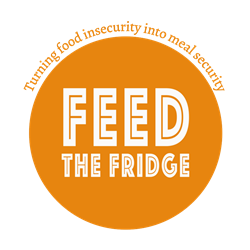 The isolation of many of our seniors was only compounded by the COVID-19 pandemic. That kind of isolation puts them at risk of hunger and feeling lonely. Our aim is to change that for the better. -Mark Bucher, Founder of Feed the Fridge
WASHINGTON (PRWEB) November 23, 2021
Medium Rare Restaurants, Feed the Fridge and The Washington Home recognize that many of our local senior citizens' greatest need at Thanksgiving isn't just a traditional hot meal, but also the comfort of human contact, care and conversation.
In response, the organizations are partnering to ensure delivery of more than 5,000+ meals and smiles to isolated seniors in the Greater Washington area on Thanksgiving.
Food & Connection
Medium Rare will prepare the Thanksgiving feasts, and The Washington Home and Feed the Fridge volunteers will make the food deliveries. The delivery time serves as an opportunity to chat with each senior and find out if they're in need of any other social services. This effort to connect will continue after the holidays to ensure ongoing support.
"Our Seniors have given us so much and we need to return the kindness by making sure they feel valued in our community," says Phyllis Dillinger, CEO/CFO of The Washington Home. "It means a great deal to them to know they are respected and remembered."
This is the second year The Washington Home has supported Medium Rare and Feed the Fridge to ensure special outreach to seniors at Thanksgiving, as well as at Christmas and on Mother's Day.
Addressing Isolation Long Term
Mark Bucher, Medium Rare's co-owner and Feed the Fridge's founder, originally discovered during his efforts to provide food for the vulnerable during 2020 and early 2021, that many of America's seniors are hungry, alone, and too often, feel forgotten.
"The isolation of many of our seniors was only compounded by the COVID-19 pandemic," says Bucher. "Many don't want to be thought of as a worry to their friends or families, yet they are also most often the ones who lack the skills or technology to order food from online apps or delivery services." He adds, "That kind of isolation puts them at risk of hunger and feeling lonely. Our aim is to change that for the better."
About The Washington Home
The Washington Home (TWH) is a DC-based foundation that seeks to improve the lives of the elderly and those facing end of life, strengthen senior communities and reduce inequality in access to care. Our philanthropic vision is grounded in a commitment to pursue caregiver support, enhance connections, and foster respect and dignity for seniors. We invest in local, community efforts to address social isolation, caregiver relief, food insecurity and specialized health care for seniors and the critically ill. Find out more about their work at: TheWashingtonHome.org.
About Feed the Fridge
Feed the Fridge places refrigerators at recreation centers and schools in Washington, D.C., Prince George's County, and Montgomery County, and pays local area restaurants to stock them daily with delicious and nutritious meals. "Anyone can come up and grab meals, no questions asked," says founder Mark Bucher. Learn more about their work at: https://feedthefridge.org