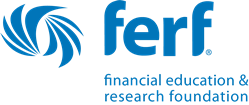 "In Q2 we saw a shift toward financial management to a 'wait and see' approach driven by lingering economic uncertainty. This is causing a logical shift to capital rationing as companies ramp select business activities while pausing others," said Andrej Suskavcevic, CAE, Pres. & CEO of FEI & FERF.
MORRISTOWN, N.J. (PRWEB) August 17, 2020
Financial Executives International (FEI), the association of choice for CFOs and other senior-level finance executives, today released the findings of its Quarterly Priorities Survey Q2 2020. Designed to track nationwide trends affecting financial decision-making, this report captures Q2 2020 sentiment based on member responses from FEI chapters across the country. Notably, this quarter's analysis specifically reflects financial executives' shift to the issues causing economic uncertainty caused by the coronavirus pandemic's financial progression. The survey was conducted by Financial Education & Research Foundation (FERF)—the independent non-profit research affiliate of FEI in collaboration with Deloitte.
"We're closely monitoring our member sentiment toward financial management since the onset of the pandemic. What we've observed is the emergence of a 'wait and see' approach driven by lingering economic uncertainty. This is causing a logical shift to capital rationing as companies ramp select business activities while pausing others," said Andrej Suskavcevic, CAE, President and CEO of Financial Executives International and Financial Education & Research Foundation.
The Quarterly Priorities Survey uncovered three main themes that are top of mind among financial executives:

Capital rationing
Weak demand for products and services
Talent retention and structure
Decreased Working Capital
Forty-four percent of respondents indicated that working capital balances decreased in the second quarter compared with 33 percent in the first quarter. This 11 percent quarter-over-quarter increase illustrates a profound erosion of corporate cash flow.
Responding to working capital reductions, financial executives expressed a preference for pausing various business actions, rather than canceling or cutting. Compounding financial executives' 'wait-and-see' approach to long-term decision making is the increased difficulty with forecasting. Two-thirds (66%) of respondents named forecasting as an accounting area in which their teams struggled the most. Uncertainty around the impacts of COVID-19 and timing around a possible vaccination increase the uncertainty.
"Companies are likely to continue to face challenges related to developing forecasts. Companies are often using different scenarios as part of their forecasting process and in the current environment the inputs and outputs of the various scenarios have a high degree of variability. To manage through this some companies are using rolling 12-month forecasts to help assess the evolving economic landscape," said Andy Elcik, national managing partner of Accounting, Reporting & Advisory Services, Deloitte & Touche LLP.
Some executives also indicated that their organizations are focused on rationing cash and that cash-related financial metrics have become highly scrutinized key performance indicators (KPIs).
Notably, 62 percent of respondents indicated a consistent appetite for mergers and acquisitions at a time when the pandemic's disruption has shifted equilibrium in favor of future deal making. This is despite the monetary holding pattern noted above that is slowing activity fueled by a need to conserve capital.
Weak Demand for Products and Services
In the first quarter, weak demand for products and services was among the lowest prioritized management issues at 32 percent whereas 51 percent of respondents named it a top concern in the second quarter. Driving deeper into this response, nuanced analysis shows a disparity among companies, with some expressing that this was a significant management issue and others that it was less so.
Talent Retention and Structure
Interestingly, a significant shift in talent retention strategy emerged. First quarter survey results revealed that 46 percent of respondents were seeking to decrease headcount, with only 16 percent looking to increase it. Second quarter results showed 55.7 percent of respondents expected to maintain their headcount, with only 24.5 percent now indicating workforce reductions were planned.
Perhaps not surprisingly, workforce structure analysis indicates an average 50 percent of staff across all organizations surveyed will work remotely for the remainder of the fiscal year. The respondents operating in the Northeast and West Coast intended to have a higher percentage of employees work from home at 51.52 and 64.71 percent respectively.
Methodology and Sources
The Financial Education & Research Foundation surveyed more than 170 executive members from Financial Executives International. The survey focused on questions pertaining to regional and national economic sentiment, working capital, merger and acquisition appetite, human capital, and accounting challenges.
About FEI
Financial Executives International (FEI) is the leading advocate for the views of corporate financial management. Its more than 10,000 members hold policy-making positions as chief financial officers, treasurers and controllers at companies from every major industry. FEI enhances member professional development through peer networking, career management services, conferences, research and publications. Members participate in the activities of more than 65 Chapters in the U.S. FEI is located in Morristown, NJ. Visit http://www.financialexecutives.org for more information.
About Financial Education & Research Foundation, Inc.
Financial Education & Research Foundation (FERF) is the non-profit 501(c)(3) research affiliate of Financial Executives International (FEI). FERF researchers identify key financial issues and develop impartial, timely research reports for FEI members and nonmembers alike, in a variety of publication formats. FERF relies primarily on voluntary tax-deductible contributions from corporations and individuals, and publications can be ordered by logging onto https://www.financialexecutives.org/Research.aspx.
About Deloitte
Deloitte provides industry-leading audit, consulting, tax and advisory services to many of the world's most admired brands, including nearly 90% of the Fortune 500® and more than 7,000 private companies. Our people work across the industry sectors that drive and shape today's marketplace — delivering measurable and lasting results that help reinforce public trust in our capital markets, inspire clients to see challenges as opportunities to transform and thrive, and help lead the way toward a stronger economy and a healthy society. Deloitte is proud to be part of the largest global professional services network serving our clients in the markets that are most important to them. Now celebrating 175 years of service, our network of member firms spans more than 150 countries and territories. Learn how Deloitte's more than 312,000 people worldwide make an impact that matters at http://www.deloitte.com.
Deloitte refers to one or more of Deloitte Touche Tohmatsu Limited, a UK private company limited by guarantee ("DTTL"), its network of member firms, and their related entities. DTTL and each of its member firms are legally separate and independent entities. DTTL (also referred to as "Deloitte Global") does not provide services to clients. In the United States, Deloitte refers to one or more of the US member firms of DTTL, their related entities that operate using the "Deloitte" name in the United States and their respective affiliates. Certain services may not be available to attest clients under the rules and regulations of public accounting. Please see http://www.deloitte.com/about to learn more about our global network of member firms.