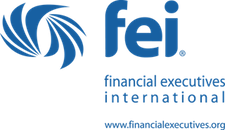 "We believe this new shift in member sentiment will manifest in increased digital transformation and bring a renewed focus on employee retention, to include the hiring of certain sought after skills in the accounting profession," said Andrej Suskavcevic, CAE, Pres. & CEO of FEI and FERF.
MORRISTOWN, N.J. (PRWEB) November 24, 2020
Financial Executives International (FEI), the association of choice for CFOs and other senior-level finance executives, today released the findings of its Quarterly Priorities Survey Q3 2020. Designed to track nationwide trends affecting financial decision-making, this report captures Q3 2020 sentiment based on member responses from FEI chapters across the country. Notably, this quarter's analysis specifically reflects financial executives' renewed confidence in the future, business, and the economy. As a result, these leaders indicate a shift back to productivity optimization and enhancement strategies that the industry was previously tracking toward prior to the pandemic. The survey was conducted from October 14 to 21 by Financial Education & Research Foundation (FERF)—the independent non-profit research affiliate of FEI—in collaboration with Deloitte.
"This is the first real shift we have seen in member sentiment since the pandemic began. We are encouraged by this new confidence and believe it will manifest in increased digital transformation and will bring a renewed focus on employee retention, to include the hiring of certain sought after skills in the accounting profession," said Andrej Suskavcevic, CAE, President and CEO of Financial Executives International and Financial Education & Research Foundation. "Even with the substantial economic rebound in the third quarter, management teams report being most preoccupied with lingering economic uncertainty. Given the soaring caseloads through much of the country and the lack of economic stimulus, this preoccupation will likely continue through the remainder of 2020."
Confidence in Local/Regional and National Economies is Improving
Note: Numbers in this section are reported on a scale of one to ten, with ten being the highest.
There was an upward trajectory in financial leaders' sentiment from quarter-to-quarter, with national economic outlook increasing from 5.21 in the first quarter to 6.19 in the third quarter. The average ranking assigned to economic uncertainty rose from 1.86 in the second quarter but remains at 2.08, well below first quarter's ranking of 2.22.
On the national economy level, respondents in the South were the most confident with a score of 6.47, followed by the Midwest (6.23), West (6.08), and Northeast (5.58).
On a regional basis, respondents in the South reported having the most confidence in their regional economy (6.97) while those in the North East reported the lowest confidence (6.38).
Decrease in Working Capital
Weak demand for products and services fell eight percent from second quarter. The economic recovery is plainly manifest in the proportion of respondents who indicated that their company's working capital increased in the third quarter (44%) compared to the second quarter (28%)—additionally, the percent of respondents indicating that their capital balances decreased fell 10 points from second quarter. Despite corporate capital balances improving in the third quarter, financial executives are prioritizing growth through increasing reserves of human capital and digital transformation over other areas like mergers and acquisitions as they wait for the increased clarity that comes from continued economic recovery. Corporate acquisition appetite remained steady as 64% of respondents indicated that their company's interest in pursuing acquisitions was unchanged in the third quarter while 22% said that their interest had decreased. This is despite the seemingly abundant number of attractive takeover opportunities within improving economic conditions.
The Quarterly Priorities Survey revealed that the increase in confidence in the economy and increased capital has enabled financial executives to revisit previously targeted initiatives including:
1. Attracting and retaining qualified talent.
Employee retention and weak demand experienced significant changes from second quarter, while the proportion of respondents indicated that attracting/retaining employees increased by 18% to 61% in the third quarter.
Corporations are turning their attention to bolstering or replenishing human capital stores. Following a net negative headcount differential—defined as the difference between the proportion of those planning to increase headcount less those planning to decrease headcount—in Q1 (-30%) and Q2 (-6%), the 10% net positive is leading finance teams to fill in talent gaps related to the following areas: data management/science, financial planning and analysis, and technical accounting.
2. Increase in digital transformation and adoption.
Forty-nine percent of respondents indicated that they were either accelerating their digital transformation efforts or adopted new ones in the third quarter—compared to 44% who indicated that they hadn't changed their plans and seven percent who currently do not have any plans to digitally transform. Overall, respondents in the Midwest and West regions were most keen on embracing digital transformation efforts. Increased prioritization in digital transformation efforts will lead to greater demand for professionals with data management/science capabilities.
"Spurred on by the pandemic, prevailing remote work business model and reduced workforce, companies across all industries are working to digitize parts of the business with intelligent automation. The objective is clear: make the execution of simple tasks more efficient and effective, freeing up human capital to focus on more strategic priorities and support growth," said Scott Szalony, partner and leader of Deloitte's digital controllership and finance transformation support, Deloitte & Touche LLP.
Methodology and Sources
The Financial Education & Research Foundation surveyed more than 239 executive members from Financial Executives International from October 14 to 21. The survey focused on questions pertaining to regional and national economic sentiment, working capital, merger and acquisition appetite, human capital, emerging technologies and accounting challenges.
About FEI
Financial Executives International (FEI) is the leading advocate for the views of corporate financial management. Its more than 10,000 members hold policy-making positions as chief financial officers, treasurers and controllers at companies from every major industry. FEI enhances member professional development through peer networking, career management services, conferences, research and publications. Members participate in the activities of more than 65 Chapters in the U.S. FEI is located in Morristown, NJ. Visit financialexecutives.org for more information.
About Financial Education & Research Foundation, Inc.
Financial Education & Research Foundation (FERF) is the non-profit 501(c)(3) research affiliate of Financial Executives International (FEI). FERF researchers identify key financial issues and develop impartial, timely research reports for FEI members and nonmembers alike, in a variety of publication formats. FERF relies primarily on voluntary tax-deductible contributions from corporations and individuals, and publications can be ordered by logging onto https://www.financialexecutives.org/Research.aspx.
About Deloitte
Deloitte provides industry-leading audit, consulting, tax and advisory services to many of the world's most admired brands, including nearly 90% of the Fortune 500® and more than 7,000 private companies. Our people come together for the greater good and work across the industry sectors that drive and shape today's marketplace — delivering measurable and lasting results that help reinforce public trust in our capital markets, inspire clients to see challenges as opportunities to transform and thrive, and help lead the way toward a stronger economy and a healthier society. Deloitte is proud to be part of the largest global professional services network serving our clients in the markets that are most important to them. Now celebrating 175 years of service, our network of member firms spans more than 150 countries and territories. Learn how Deloitte's more than 330,000 people worldwide connect for impact at deloitte.com.
Deloitte refers to one or more of Deloitte Touche Tohmatsu Limited, a UK private company limited by guarantee ("DTTL"), its network of member firms, and their related entities. DTTL and each of its member firms are legally separate and independent entities. DTTL (also referred to as "Deloitte Global") does not provide services to clients. In the United States, Deloitte refers to one or more of the US member firms of DTTL, their related entities that operate using the "Deloitte" name in the United States and their respective affiliates. Certain services may not be available to attest clients under the rules and regulations of public accounting. Please see deloitte.com/about to learn more about our global network of member firms.