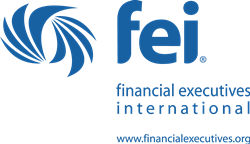 "The dynamics of the financial leader role continue to change. Through CFRI, we intend to shine a spotlight on the most important skills and knowledge needed for finance leaders to stay at the top of their game," said Andrej Suskavcevic, CAE, Pres. & CEO of FEI & FERF.
MORRISTOWN, N.J. (PRWEB) October 05, 2021
Financial Executives International (FEI), the association of choice for CFOs and other senior-level finance executives, will hold its 40th Annual Corporate Financial Reporting Insights (CFRI) Conference. The event will be hosted virtually on November 2,4,9,11,16 and 18. Attendees can earn up to 24 CPE credits after registering here. Interested attendees are encouraged to join the conversation on Twitter by using #FEICFRI2021.
Cathy Engelbert, Commissioner of the Women's National Basketball Association, will join FEI as this year's keynote speaker and relate her professional journey through experiences with diversity, leadership and technology. Attendees will also gain special access to new SEC leaders during a fireside chat with Paul Munter, Acting Chief Accountant, as he discusses what he would like communicated to investors and registrants and how preparers can most effectively engage on issues affecting the controllership.
Other CFRI sessions will cover topics such as the use of advanced technologies for financial operations as well as insights into evolving regulatory requirements that impact financial reporting. This year's agenda will also address a variety of leadership topics rising in importance such as Environmental, Social, and Governance (ESG); Diversity, Equity, and Inclusion (DE&I); talent attraction and retention; and the move to hybrid workplace management.
"We are very excited for attendees to participate in this year's CFRI Conference," said Sue Taylor, Chief Accounting Officer at Facebook and Chair of the CFRI Conference Planning Committee. "The Planning Committee carefully considered the evolving landscape over the last year and has assembled an esteemed lineup of expert speakers, moderators, and panelists that will provide attendees with maximum insight into the unique challenges facing finance and accounting leaders today."
"From monitoring the pandemic-driven changes in the shifting world economy to managing remote workforces, financial leaders have been tasked with some immense challenges throughout the past year," said Andrej Suskavcevic, CAE, President and CEO of FEI and FERF. "We aim to help professionals learn from each other's experiences to bring still more value to their respective organizations. The dynamics of the financial leader role continue to change. Through CFRI, we intend to shine a spotlight on the most important skills and knowledge needed for finance leaders to stay at the top of their game."
FEI's CFRI Conference is made possible through the support of the Financial Education & Research Foundation and event sponsors, including Diamond Sponsor Microsoft; Platinum Sponsors – Board Americas, Deloitte, Duff & Phelps - A Kroll Business, EY, KPMG, OneStream, PWC, Robert Half Protiviti, Siegfried, UiPath, and Workiva; and Supporters – DFIN and Kaplan.
Agenda and Registration Details
The complete 2021 CFRI agenda can be found here, and session highlights include:

ESG Reporting – What Investors Want
ESG Reporting – What Preparers Can Do
Global Uncertainty and the World Economy Beyond the Pandemic
Rising to the Call for Diversity
Expanding the Pipeline of Diverse Leaders in Finance and Accounting
Perspectives of the Younger Generation - Increasing Diverse Talent in Finance and Accounting
Fireside chats with the SEC
Panels focused on update from the FASB and PCAOB
About FEI
Financial Executives International (FEI) is the leading advocate for the views of corporate financial management. Its members hold positions as chief financial officers, chief accounting officers, treasurers, and controllers at companies from every major industry. FEI enhances member professional development through peer networking, career management services, conferences, research, and publications. Members participate in the activities of more than 65 Chapters in the U.S. FEI is located in Morristown, NJ. Visit http://www.financialexecutives.org for more information.