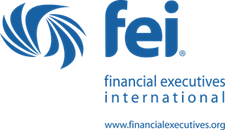 "The past year forced organizations to swiftly adjust and adapt to unprecedented, challenging circumstances. Financial executives have worked hard alongside their leadership teams to maintain their companies' financial health and stability," said Andrej Suskavcevic, CAE, Pres. and CEO of FEI & FERF
MORRISTOWN, N.J. (PRWEB) April 20, 2021
Financial Executives International (FEI), the association of choice for finance leaders, today announced the agenda for its 2021 Financial Leadership Summit. The event will be hosted virtually on May 4, 6, 11, 13, 18 and 20. Attendees of the conference will be eligible to receive up to 24 CPE credits to meet NASBA Standards requirements.
The 2021 Financial Leadership Summit is centered around helping leaders develop plans for reducing fears, uncertainty, and stress during these challenging times while guiding their businesses to success. Attendees will discover how to reimagine their workforce and lead the economic recovery through sessions on creating a new culture of data-driven decision making, determining what metrics matter, tips for managing employee risk, and navigating new tax policies and financial reporting changes. For full conference details or to register, visit http://www.financialexecutives.org/summit.
"The past year forced organizations to swiftly adjust and adapt to unprecedented, challenging circumstances. Financial executives have worked hard alongside their leadership teams to maintain their companies' financial health and stability. Now, we can see the light at the end of the tunnel," said Andrej Suskavcevic, CAE, President and CEO of FEI and FERF. "The balancing act of industry-wide re-openings presents a new set of challenges that require continued vigilance and innovative business strategies."
Financial Leadership Summit Agenda
As a membership-driven organization, FEI hosts a roster of speakers and presentation topics that are selected by members via the association's Chapter network.
While fully virtual, the conference will continue to provide numerous networking opportunities. An FEI Chapter will host a networking session each day of the conference, where attendees can join the conversation and interact to share business obstacles and solutions. One exciting sponsor networking event will be hosted by Ledgent. For complete conference agenda, visit http://www.financialexecutives.org/summit2021/agenda.
Featured Speakers Include:
Heather Cole, Executive Coach/Business Analytics Advisor, Lodestar Solutions, Inc.
Session: Leading Your Organize to Thrive Depends on Your Negotiation Skills!
Jonathan Keyser, Founder, Keyser
Session: How to Build a Culture of Selfless Service: Reinventing Yourself into the Selfless Leader Your Organization Desperately Needs
Cam Marston, Author & Corporate Authority General Insights
Session: Leadership in a Distracted and Remote World
John Rex, Executive Coach & President, Rex Executive Leadership
Session: How to Become Your Company's Moral Compass
Michael Seaver, Founder and CEO, Seaver Consulting LLC
Session: Invest in Yourself, Reimagine Your Workplace
Amy Shelly, Chief Financial Officer, OCC
Session: Driving Innovation Through the Finance Department
FEI's Financial Leadership Summit extends a special thanks to its premier sponsors who make this event possible - Diamond Sponsor Microsoft; and Platinum Sponsors Deloitte; EY; HighRadius; IBM Watson; KPMG; OneStream; Robert Half Protiviti; Workday; and Workiva.
About FEI
Financial Executives International (FEI) is the leading advocate for the views of corporate financial management. Its members hold policy-making positions as chief financial officers, chief accounting officers, treasurers, and controllers at companies from every major industry. FEI enhances member professional development through peer networking, career management services, conferences, research, and publications. Members participate in the activities of more than 65 Chapters in the U.S. FEI is located in Morristown, NJ. Visit http://www.financialexecutives.org for more information.