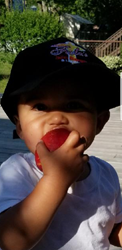 Treasure Island, FL (PRWEB) August 15, 2017
Feola's Italian Ristorante, located inside the Thunderbird Beach Resort, in honor of back-to-school month institutes a kids-eat-free policy Mondays through Wednesdays throughout August when patrons dine in, or free delivery on Treasure Island. "This is our way of offering mom and dad a little relief during this hectic time," said Sal Feola, owner of Feola's Italian Ristorante.
In addition to a plethora of pizza, signature Feola's menu items include sausage and peppers, veal parmigiana, baked ziti, manicotti Sicilian and baked ravioli. Kid's menu classics include penne meatball, lasagna, chicken tenders, mini calzone and mini pizzas.
Feola's prepares its breads, dough and sauces fresh daily, and is revered for its homemade cannoli. "Our delicious food will make you swear you were in Italy," noted Sal.
Feola's also annually participates in the Cathedral School of St. Jude's Fall Festival. Sal's wife, Gina, is a St. Jude's Cathedral School alumnus. "We love to be out there serving our community with our amazing family, friends and staff," concluded Sal.
About Feola's Italian Ristorante & Lounge
Feola's Italian Ristorante is a family owned and operated business serving the St. Petersburg area since 1999. Their services include dine-in, carry-out, delivery and catering and events with a full-service bar. Feola's features homemade Italian food and dessert. Feola's Italian Ristorante & Lounge is located inside the Thunderbird Beach Resort at 10700 Gulf Blvd., Treasure Island, FL 33706. For more information, reservations, or catering needs, please call (727) 347-8415, or visit http://www.feolasitalianristorante.com.
About the NALA™
The NALA offers small and medium-sized businesses effective ways to reach customers through new media. As a single-agency source, the NALA helps businesses flourish in their local community. The NALA's mission is to promote a business' relevant and newsworthy events and achievements, both online and through traditional media. The information and content in this article are not in conjunction with the views of the NALA. For media inquiries, please call 805.650.6121, ext. 361.