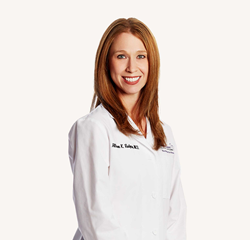 We want people to get their questions answered by medical experts and encourage anyone having trouble to seek the help of a specialist. Submit your questions to fcionline.com/niaw and we will share answers on Instagram, Facebook, and our podcast, Time to Talk Fertility.
CHICAGO (PRWEB) April 12, 2021
Fertility Centers of Illinois (FCI) will recognize National Infertility Awareness Week® (NIAW) on April 18-24 in the mission to build infertility awareness, shed stigma, and advocate for treatment access for a disease that affects one in eight couples. To help couples access accurate information that can help them achieve parenthood faster, the FCI physician team is answering anonymously submitted questions regarding infertility and hosting a free Virtual Fertility 101 webinar.
An annual initiative founded by RESOLVE: The National Infertility Association, NIAW unites millions of Americans who want to remove the stigmas and barriers that stand in the way of building families. With over 35 years of experience and 42,000 babies born, FCI is a longtime partner and supporter of RESOLVE.
"An endless amount of questions rise to the surface when people experience challenges on their path to parenthood," explains Dr. Allison Rodgers, a board certified reproductive endocrinologist with Fertility Centers of Illinois who overcame secondary infertility and pregnancy loss to have a family. "We want people to get their questions answered by medical experts and encourage anyone having trouble to seek the help of a specialist."
Attendees of the hourlong Virtual Fertility 101 webinar on April 22nd will learn about every facet of the fertility treatment journey from a panel of experts including Dr. Juan Alvarez as well as a fertility nurse practitioner, a financial coordinator, and holistic health expert Tami Quinn of Pulling Down the Moon. Five attendees will win a free Fertility Awareness Checkup, valued at $90. The event is free but registration is required.
Submit Questions to our Physician Team:
Anonymously submit infertility questions via an online form to be reviewed by the physician team and answered all week long on social media and in an upcoming podcast.
Dr. Elie Hobeika answers six top questions patients are too embarrassed to ask in 6 Top Questions About Trying to Conceive, Answered!
April Free Virtual Events and Resources:
*times listed in CDT
Apr 17 at 10 a.m. Monthly Virtual Infertility Support Group
April 18 at 4 p.m. Yoga for Fertility with Pulling Down the Moon
April 21 at 5 p.m. Instagram Live - Dr. Jennifer Hirshfeld-Cytron Answers Questions
April 21 Wear Orange Day - don orange in honor of NIAW
April 22 at 4 p.m. Virtual Fertility 101
April 22 at 7 p.m. RESOLVE: Your Story is Your Power w/Peloton's Christine D'Ercole and actress Kellee Stewart
April 23 Time to Talk Fertility Podcast: Your Embarrassing Questions Answered with Dr. Asima Ahmad
Apr 26 at 6 p.m. Support Group for Single Women
To register for free virtual events, submit questions, or to learn more about infertility during National Infertility Awareness Week, visit http://www.fcionline.com/NIAW.
Those struggling to conceive are encouraged to meet with a fertility specialist and access the free resources (virtual support groups, webinars, blogs, podcasts, yoga classes) that are available from FCI. Learn more by calling the FCI New Patient Call Center at 877-324-4483 or request a telehealth consult.
# # #
Fertility Centers of Illinois (FCI) is one of the leading fertility treatment practices in the United States, providing advanced reproductive endocrinology services for over 35 years with more than 42,000 babies born. With a 12-physician team of nationally and internationally recognized doctors who treat thousands of patients each year, the practice has earned a reputation for medical and clinical excellence and continues to invest in the latest state-of-the-art technologies and research. FCI offers a comprehensive range of fertility treatments with an emphasis on in vitro fertilization, third party reproduction, egg donation, gestational carriers, genetic embryo screening, and egg freezing/oocyte vitrification, allowing patients to receive all of their care at one center. As the premier and largest fertility practice in the Midwest region, Fertility Centers of Illinois serves patients in the Chicagoland region, northern Indiana, and southern Wisconsin. Patients receive individualized care with accommodating financial options and a free patient support program. Learn more by calling 877-324-4483 or visiting http://www.fcionline.com, Instagram or Facebook.