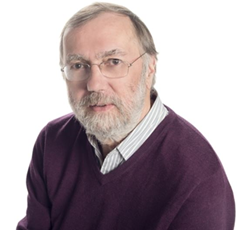 Fertility testing helps us pinpoint the cause and we have remedies and treatments that have enabled millions of couples to go on to have a healthy pregnancy and child.
NEW YORK (PRWEB) March 21, 2019
It's hardly news that achieving a pregnancy takes two. By the same token, when achieving a wanted pregnancy isn't happening, both partners must be tested to find out why. Couples are generally advised to see a doctor if there is no pregnancy after having intercourse regularly without birth control for a year or, if the woman is over 35, for six months. According to the American Society of Reproductive Medicine, about one-third of infertility cases are due to female infertility, one-third are due to male infertility, and one-third are due to some combination of the two or are unexplained.
"Millions of people – more than 10% of couples of all ages – experience fertility problems," says Dr. Ralf Zimmermann, medical director of Neway Fertility. "Any number of medical and lifestyle factors may be responsible. Fertility testing helps us pinpoint the cause and we have remedies and treatments that have enabled millions of couples to go on to have a healthy pregnancy and child." Dr. Zimmermann explains what to expect when seeking help for infertility.
In your first meeting, the doctor – either primary care physician or obstetrician/gynecologist – will ask about the medical history of both partners as well as lifestyle factors such as smoking, drinking, drug use, and exposure to radiation or toxins. She'll also ask about your sexual history, current sexual practices, and the woman's menstrual history. "There is no single test for fertility," says Dr. Zimmerman, "and not every test will be done in every case. Your doctor may do some basic testing or may refer you to a reproductive endocrinologist who specializes in fertility or to a urologist for male testing."
Fertility testing for women
Fertility in women is based on a delicate balance of hormones and properly functioning reproductive organs. Various tests can examine all the necessary factors.
Firstly, fertility is dependent of having a sufficient amount of eggs in the ovary, which we call the ovarian reserve. Each egg lives within a follicle, a fluid-filled sac that contains cells which support egg maturation and produces hormones. One of the hormones produced by these follicles is called anti-Muellerian hormone (AMH). AMH measurement allows to determine the number of follicles and therefore the number of eggs a woman has (ovarian reserve). The higher the AMH level, the more follicles a woman has, the more eggs she can release, and therefore the better her chances of pregnancy. There are no clear-cut recommendations when and how often the assess the ovarian reserve, but good rule of thumb is starting at age 25 and then repeat the measurement every 2 to 3 years. If the AMH level is below normal (less then 1.5 ng/ml, but normal levels vary with age and the assay used) the woman can see a reproductive endocrinologist to discuss her fertility options. Even if the woman is not ready to have a child at this particular stage in her life she can maintain her fertility options through egg freezing.
Secondly, fertility is dependent on ovulation, the monthly release of an egg from the ovaries. Blood and urine tests conducted at specific times during the menstrual cycle will show levels of hormones such as luteinizing hormone, which increases before ovulation; progesterone, which is produced after ovulating; follicle-stimulating hormone (FSH), which prepares the follicles in the ovaries to release an egg; and thyroid and pituitary hormones that regulate reproductive processes. Women at risk of a depleted supply of eggs, particularly those over 35, may have a test to measure egg reserves.
A Pap smear can detect problems with the cervix or the presence of a sexually transmitted disease.
Examination of the reproductive organs ensures that the uterus, ovaries, and Fallopian tubes are in working order. This may be done with a pelvic exam, x-rays, ultrasound that provides images of the ovaries and uterus, and procedures that can examine the inside of the uterus and determine if the Fallopian tubes are blocked.
In some cases, genetic testing can determine if there's a genetic defect that is responsible for infertility or for repeated miscarriage.
Fertility testing for men
The primary fertility test for men is semen analysis, generally performed twice, on different days, to confirm results. Semen analysis includes the total number of sperm found in the sample (sperm count), how well they move (motility), how many are alive (viability), their shape (morphology), how acidic or alkaline the semen is (pH), and how quickly it liquefies, which is needed to enable swimming. Additional tests for men may include a general physical exam, specialized genetic testing of semen, blood tests to measure hormone levels, and ultrasound to examine the glands that produce the sperm and semen.
When initial testing is complete, a couple will meet with the doctor to discuss the results and determine next steps. Further testing may be recommended or treatment to correct abnormalities. "Depending on what testing reveals, we have a wide range of treatments that have helped couples overcome infertility," says Dr. Zimmermann. "Every couple is different and treatment can be tailored to meet their individual needs. Testing is the first step on the journey to a pregnancy."
Neway Fertility is one of New York's leading fertility centers specializing in customized and effective fertility treatments. http://www.newayfertility.com
Ralf Zimmermann, MD, is a board-certified reproductive endocrinologist and medical director of Neway Fertility in New York City.