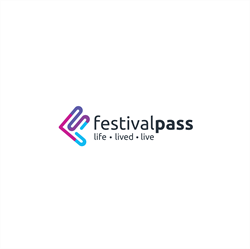 "festivalPass' Board is comprised of an unrivaled team of industry pioneers, visionaries and operators, whose insights will be a valuable input to the success of our festival and live events platform," said Ed Vincent, Founder/CEO of festivalPass.
NEW YORK (PRWEB) May 11, 2020
Distinguished Media & Entertainment Industry Experts to Help Shape festivalPass' Present and Future
festivalPass (https://festivalpass.com/), the world's first festival and live events subscription marketplace, today announced the formation of its Board of Advisors and a key addition to its executive team. festivalPass' newly formed Board of Advisors includes professionals with deep experience in live events, media, financial services and technology, with such organizations as Live Nation, Bruin Sports & Entertainment, Townsquare Media and FOX. They will help guide festivalPass in shaping its go-to-market strategy and help make accessing, discovering and attending festivals across music, film, art, food & wine, and tech & innovation the most user friendly, frictionless, affordable and valuable member experience possible.
"festivalPass' Board of Advisors is an unrivaled team of industry pioneers, visionaries and operators, whose insights into the intersection of technology, media, entertainment and finance will be a valuable input to the success of our festival and live events platform," said Ed Vincent, Founder and CEO of festivalPass.
The advisory board is comprised of the following individuals:

Lisa Licht: Licht is currently a marketing and brand partnership consultant for AllBright, Illumination Animation, the Metrograph and Exploding Kittens. Prior to branching into consultancy, she was CMO at Live Nation Concerts and led award winning marketing campaigns at Mattel, 20th Century Fox, Hasbro and Yahoo.
Laurie B. Kirby, Esq.: Kirby is co-founder and president of FestForums and Best of the Fests, a b2b conference and awards event for music, film, food and wine festival organizers. She also produces a weekly Livestream on the festival industry.
Michael Josephs: Josephs currently serves as the EVP Business Development and M&A at Townsquare Media which he joined in 2013. Townsquare is a radio, digital media, entertainment and digital marketing solutions company.
Vince Sarafa: Sarafa is currently the Chief Strategy Officer at Augeo Marketing, a global leader in employee & member engagement solutions and card linking with $300B in transaction volume. Prior to Augeo, Sarafa was an investor with Bruin Sports Capital. During his five+ years with the firm, Sarafa participated in deploying nearly $300 million in equity capital.
Lou Schwartz: Schwartz, a seasoned technology and digital media executive, is currently the CEO of Frankly Media, a multi‑platform engagement, monetization and data company that recently merged to create a new media, news and eSports platform called ENGINE.
Gregory Butler: An innovative leader with 20 years' experience driving strategies and partnerships for engagement & revenue related to content, media and IP. Currently CEO of Rowl, Inc. Rowl develops and acquires platforms that enhance the digital experience of life.
Damon Gersh: President & CEO of Maxons Restorations, active investor, former President of New York Chapter of Entrepreneurs Organization and Founder of Hearts, a grassroots not-for-profit 501(c)3 arts organization.
Craig Kaplan has joined festivalPass as Head of Brand & Media Partnerships. Kaplan brings a wealth of experience and expertise to the team. Prior to festivalPass, he served as National VP of Brand Advertising and Sponsorships at USA Today where he managed the advertising sales team for print, integrated and sponsorship revenue & sales. Previously, he held senior sales roles at Gilt City, Los Angeles Times and Conde Nast.
"Craig has an excellent track record of developing relationships and working with major brands across a full breadth and scope of strategic partnerships," added Vincent. "His knowledge and experience will make an immediate impact for both festivalPass and future partners across brands and the entertainment/festival industry. These new additions to our team and board signal our commitment to building the future of live events with the brightest minds and best talent in the industry."
About festivalPass
festivalPass is the world's first festival and live events subscription marketplace providing access to thousands of music, film, food and wine, art, sports, lifestyle, and tech and innovation experiences around the globe for one monthly fee. It was founded on the mission to inspire people to lead active and engaging lives every day by participating in live community events locally and globally. For more information visit: https://festivalpass.com.
# # #