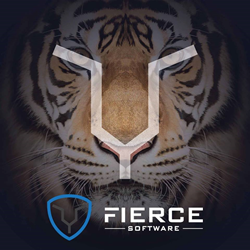 "With the leverage of OSSEC, we're able to deliver detection and protection solutions that make it easy for enterprises to protect workloads wherever they're deployed. With their passion for open source, Fierce Software is a perfect partner to help us deliver our solutions to the market."
RESTON, Va. (PRWEB) January 30, 2019
Fierce Software, a value-added-reseller and provider of enterprise open source products and services, announced today that they have entered into a partner agreement with Atomicorp, a leader in automated protection and compliance for cloud, data center and on-premise workloads. Atomicorp's solutions extend the power of OSSEC, the world's most widely used open source intrusion detection system, and provide a comprehensive platform for detecting attacks and protecting workloads running in any environment.
With thousands of customers worldwide, Atomicorp is poised for rapid growth as cloud adoption sharply increases. Atomicorp also enables dramatic cost savings for security operations centers by radically reducing the volume of data sent to overloaded SIEMs with no loss in fidelity.
"We are passionate about open source technology and have been longtime fans of the OSSEC project," said Eric Updegrove, general manager at Fierce Software. "Atomicorp is the only enterprise-ready workload protection solution built on OSSEC, so they perfectly fit our model of partnering only with disruptive, innovative, open source leaders."
"With the move to the cloud and agile devops processes, customers are looking for lightweight, comprehensive, and cost-effective alternatives to bloated legacy security solutions," said Mike Shinn, co-founder, and CEO of Atomicorp. "With the leverage of OSSEC, we're able to deliver detection and protection solutions that make it easy for enterprises to protect workloads wherever they're deployed. With their passion for open source, Fierce Software is a perfect partner to help us deliver our solutions to the market."
About Fierce Software
Fierce Software is a small, woman-owned value-added reseller (VAR) and trusted IT Solutions provider focused on providing customers with products and technologies that help organizations to reach their goals more effectively at a lower cost. Fierce Software represents vendors that drive innovation forward, while driving costs down.
About Atomicorp
Building on the power of OSSEC, the world's leading open source intrusion detection system, Atomicorp shields enterprise workloads from attack -- in the cloud, on-premise, or in hybrid environments. Atomicorp's automated and adaptive approach to workload protection simplifies both security and operations, ensuring that enterprises can move fast without introducing risks.