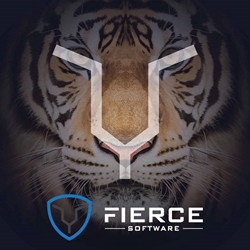 "Fierce Software has proven to be a highly proficient and valuable partner for our joint customers in the Federal sector" - Aaron Morrison, Director of Worldwide Channel Sales, CloudBees
RESTON, Va. (PRWEB) September 26, 2018
Fierce Software, a value-added reseller and solutions provider of Enterprise enterprise Open open Source source products and services, is proud to announce it has been named Public Sector Partner of the Year by CloudBees, the enterprise DevOps leader powering the continuous economy. This award is part of the annual DevOps World | Jenkins World awards and was announced during the morning keynote at the conference on September 19 at the Marriott Marquis in San Francisco.
Fierce Software was honored for its dedication to providing innovative open source solutions to customers in the public sector. Specifically, Fierce Software was recognized for enabling exceptional growth over the past year through collaboration with CloudBees.
"We are very proud and honored to receive this recognition from our friends at CloudBees." Says Eric Updegrove, General Manager & Co-Owner of Fierce Software. "We partnered with CloudBees because we believe they are the leader in the CI/CD and DevOps space. Since we first brought them on as a partner in 2017 until now, they have matured their solution set from enterprise Jenkins support to a whole suite of products which reduce risk and accelerate software delivery capabilities for our customers -- we're having a great time trying to keep up!"
"Fierce Software has proven to be a highly proficient and valuable partner for our joint customers in the Federal sector," said Aaron Morrison, director of worldwide channel sales, CloudBees. "They have rapidly added value around CloudBees solutions and are active in the community to help educate and accelerate customers' software delivery cycle using CloudBees technology. We are proud to award them Federal Partner of the Year."
About Fierce Software:
Fierce Software is a small, woman-owned value-added reseller (VAR) and trusted IT Solutions provider focused on providing customers with products and technologies that help organizations to reach their goals more effectively at a lower cost. Fierce Software represents vendors that drive innovation forward, while driving costs down. Our Fierce Software Line Card provides additional details on the Enterprise Open Source technologies we represent.
About CloudBees:
CloudBees is powering the continuous economy by building the world's first end-to-end system for automating software delivery, the CloudBees Suite. The CloudBees Suite builds on emerging DevOps practices and continuous integration (CI) and continuous delivery (CD) automation adding a layer of governance, visibility and insights necessary to achieve optimum efficiency and control new risks. Since every company in the world is now a software company, this new automated software delivery system will become the most mission-critical business system in the modern enterprise. As today's clear leader in continuous CI/CD, CloudBees is uniquely positioned to define and lead the automated software delivery category. CloudBees puts companies on the fastest path to transforming great ideas into great software and returning value to the business more quickly.