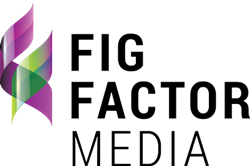 "Fig Factor Media is called a publisher with a 'beeping heart' and we feature authors of all different backgrounds who show their passion, determination and inspiration in every page of their books. I'm very proud to help these writers find their voices."
NAPERVILLE, Ill. (PRWEB) March 10, 2021
Fig Factor Media, an international publishing company, recently presented its list of "Notable Authors of 2021."
The company listed 12 authors who are blazing trails in their industries and educating audiences with real-life stories with their books.
"Fig Factor Media is called a publisher with a 'beeping heart' and we feature authors of all different backgrounds who show their passion, determination and inspiration in every page of their books," said Jacqueline S. Ruiz, the company's founder. "I'm very proud to help these writers find their voices."
The following authors are:

Claudia Romo Edelman, philanthropist, diplomat and writer of "Hispanic Stars Rising" and "Hispanic Stars Rising Vol. 2"
Becky Feeley, beauty executive and writer of "#IMPACT"
Priscilla Guasso, human resources expert and writer of "Latinas Rising Up in HR"
Adan Aguirre, Colorado Christian pastor and writer of "Tiempos De Gloria"
Alex Jimenez, 14-year high school student, philanthropist and writer of "The Big Idea: The Road to Entrepreneurship"
Alina Cumpan, writer of "Immigrant of the Planet"
Neli Vazquez Rowland, homelessness advocate and writer of "Healing" and "An Elegant Solution"
Megan Dagnino, mother and writer of "Witch's Brew"
Tamika Lecheé Morales, educator, playwright, actress, nonprofit founder and writer of "For the Love of Autism"
Linda Pauwels, captain for American Airlines and writer of "Beyond Haiku: Pilots Write Poetry"
Erin Minckley, entrepreneur, artist and writer of "Artists Who Thrive"
Orlando Ashford, entrepreneur, business executive and writer of "How Did You Get That Job?"
"Our authors are so important to us and seeing their missions flourish beyond just their books is a fantastic sight to see. We work with them side by side during their authorship journey where it begins from just an idea or an initial manuscript and transforms into a beautiful piece of work. It's so exciting to see the fruits of that labor grow and see it grow into new ideas, brands, and projects for each author!" says Fig Factor Media Author Concierge Gaby Hernández Franch.
The featured authors are excited to be part of this honorable list. Author Priscilla Guasso shares: "Boldly pursue your goals and make small deposits to a bank account labeled 'passion projects'. No matter what age you're at, investing in yourself and others will always produce a positive return in the long run."
About Fig Factor Media:
Fig Factor Media Publishing is an international publishing company with a "beeping" heart. Fig Factor Media has helped many authors achieve and support their dream of impacting their communities in the United States, Mexico and Europe. Fig Factor Media is the official publisher of Today's Inspired Latina. For information, visit http://www.figfactormedia.com.