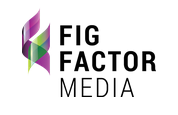 "We can have a positive impact and elevate these young Latinas with this scholarship and pave the way for the next generation of aviators. This will be a much-needed boost for these women and it will infuse more energy and diversity into the aviation and aerospace industries."
NAPERVILLE, Ill. (PRWEB) October 22, 2020
Fig Factor Media Publishing announced the launch of the Inaugural #PILOTINA Scholarship, which will offer $5,000 to help jumpstart a Latina's education for her future career in the aviation and aerospace industries.
Fig Factor will provide the $5,000 for the first year of this annual scholarship to a winner in the continental United States. Next year's scholarship will be $2,500 and will be open to international nominations.
In addition, the publisher will donate proceeds from the bulk sales of the inspirational, non-fiction book, "Latinas in Aviation."
"We can have a positive impact and elevate these young Latinas with this scholarship and pave the way for the next generation of aviators," said Jacqueline S. Ruiz, Fig Factor CEO founder and a licensed sports pilot. "This will be a much-needed boost for these women and it will infuse more energy and diversity into the aviation and aerospace industries."
According to The International Society of Women Airline Pilots' July 2020 Worldwide Female Airline Pilot report, the total percentage of female pilots in the United States is only 5.27%. Latina pilots are likely a much smaller group. So, launching the #PILOTINA Scholarship is vital to helping young, talented Latinas reach their goal of becoming pilots or having other key roles in the world of aviation, said Ruiz.
Pioneering Latina pilots -- such as Olga E. Custodio, a lieutenant colonel in the U.S. Air Force and an American Airlines captain, and Jessika Hernandez, a certified flight instructor seeking to become a commercial pilot, and others -- are inspiring the next generation of Latinas who are considering similar careers. The accomplishments of these leaders can be found in Fig Factor's recently published book, "Latinas in Aviation" that tells the stories of Latina pilots, including their failures and triumphs as well as their contributions to aviation.
Applications for the #PILOTINA Scholarship will be accepted from Latinas now until Dec. 31. Selected by a panel of judges, one winner will be announced in January 2021 and will receive a $5,000 scholarship. All information will be verified and funds will be disbursed to the college, university or private aviation training school where the winner is enrolled.
Latinas are women or young girls of Latin American origin or descent. They must be ages 18 to 25, live in the United States, and must be enrolled in a university pursing a Science, Technology, Engineering or Math (STEM) degree and are seeking to enter the aerospace industry, or be pursuing aviation. Applicants do not need to be a U.S. citizen or permanent resident to be considered eligible.
Applicants must complete a form found on http://www.latinasinaviation.com/pilotina-scholarship/ and provide a 1 to 2-minute video and a descriptive essay on why they want to win the #PILOTINA Scholarship. They need to include what motivated them to pursue the aviation or aerospace industry; provide their short-term, mid-term and long-range goals; and explain how the scholarship will help them achieve their objective.
The proceeds of the Latinas in Aviation bulk book sales as well as products found on http://www.latinasinaviation.com/products/ will be applied to this scholarship fund.
For more details on how to apply, visit http://www.latinasinaviation.com/.
About Fig Factor Media:
Fig Factor Media Publishing is an international publishing company with a "beeping" heart. Fig Factor Media has helped many authors achieve and support their dream of impacting their communities in the United States, Mexico and Europe. Fig Factor Media is the official publisher of Today's Inspired Latina. For information, visit http://www.figfactormedia.com. #