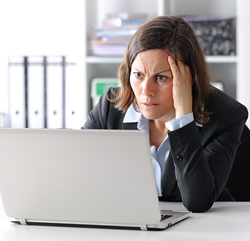 Double extortion effectively combines ransomware with a data breach. It places organizations in an extremely difficult position."
HOBOKEN, N.J. (PRWEB) November 04, 2020
A NYC area IT security consultant explains how double extortion ransomware attacks work and how to prevent them in a new article from eMazzanti Technologies. The informative article first gives an example and discusses the process and dangers of such an attack.
The author then lists four steps to prevent a double extortion attack. He concludes by presenting mitigating strategies, including network monitoring, data encryption, backups, and disaster recovery plans.
"Double extortion effectively combines ransomware with a data breach.," stated Almi Dumi, CISO, eMazzanti Technologies. "It places organizations in an extremely difficult position."
Below are a few excerpts from the article, "Fight Double Extortion Ransomware Threat with Essential Security."
"First, attackers infiltrate and infect the system. Often, they use phishing emails as a vehicle. Additionally, the COVID pandemic opened vulnerabilities as companies rushed to accommodate remote workers, leaving security gaps."
"Next, attackers extract a copy of sensitive information for themselves and then execute the ransomware, locking users out of their own data by encrypting it. Most often, all of this occurs before the organization realizes it has an intruder in the system."
"Finally, the victim receives notification of the attack, along with a ransom demand. To pressure the victim to pay the ransom, the attacker may publish bits of the stolen data online. As the days pass, the ransom demanded increases. And if the organization still refuses to pay, the attackers publish or auction off all the data."
"As a result, the costs mount up quickly. Remediation after an attack can cost more than the ransom itself. And a data breach often means the organization must report to the appropriate data privacy agency, incurring both stiff fines and reputation loss."
Counter Double Extortion Threats with Comprehensive Security
As cyber threats continue to evolve, cyber security strategies must evolve at pace. eMazzanti Technologies provides the tools and expertise business leaders need to both prevent attacks and minimize the damage when attacks occur.
For instance, eMazzanti's network services identify potential threats before they compromise a system. Other offerings include remote workforce security, email protection, and dark web monitoring. eMazzanti's security experts also customize security solutions geared toward specific business needs and budgets.
Have you Read?
Ransomware Payments Sanctions Avoided with Risk-based Compliance Program
7 bizarre security analogies about preventing ransomware hacks
About eMazzanti Technologies
eMazzanti's team of trained, certified IT experts rapidly deliver increased revenue growth, data security and productivity for clients ranging from law firms to high-end global retailers, providing advanced retail and payment technology, cloud and mobile solutions, multi-site implementations, 24×7 outsourced network management, remote monitoring and support.
eMazzanti has made the Inc. 5000 list 9X, including eight consecutive years, is a 4X Microsoft Partner of the Year, the #1 ranked NYC area MSP and NJ Business of the Year! Contact: 1-866-362-9926, info@emazzanti.net or http://www.emazzanti.net Twitter: @emazzanti Facebook: Facebook.com/emazzantitechnologies.