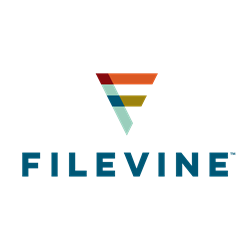 PROVO, Utah (PRWEB) April 03, 2020
Filevine, the Operating Core for Legal™ announces its acquisition of the rapidly-growing lead intake management solution, Lead Docket, in an all-cash deal. This further expands Filevine's suite of tools, allowing users an end-to-end solution for their practice.
Lead Docket has gained traction as the top lead intake management solution for law firms. Created out of a practicing law firm that needed better lead-management tools than what was available on the market, Lead Docket has enabled rapid growth for its customers and caught the attention of the legal tech industry.
"In today's challenging legal market, client experience is more important than ever," says Ryan Anderson, co-founder and CEO of Filevine. "Lead Docket has mastered the very beginning of the legal relationship, well before client retention, creating more successful lawyers and more satisfied clients."
Prior to the COVID-19 pandemic that has so heavily affected the lives of everyone, Filevine approached Lead Docket with its vision of a true start-to-finish solution for legal organizations. Despite today's unique challenges that are collectively being faced by individuals and corporations alike, Filevine remains unwavering in its resolve to deliver on this promise.
Filevine will continue to support and enhance Lead Docket as a standalone product, ensuring that all customers get the highest-quality service and continued improvements, regardless of the case management system that they use. Filevine will later introduce a lead management product based on Lead Docket's technology and embedded into Filevine's core platform, fulfilling its promise of an all-in-one effective solution.
Eric Coffman, founder of Lead Docket, says "We are thrilled to join Filevine as an integral part of the operating core for legal. We've been blown away by the response from our customers, and joining Filevine gives us an even greater ability to deliver on our shared vision of improving the business of law."
Both Filevine and Lead Docket have seen rapid growth within the legal technology sector as legal professionals increasingly look to technological solutions for bottlenecks, errors, and inefficiencies in their practice. With this acquisition, Filevine marks itself as a leader in legal intake in addition to its dominant position as the premier solution for case, matter, and document management solutions.
About Filevine
Filevine is a cloud-based operating core for legal professionals and firms. From its launch in 2015, Filevine has focused on rapid innovation and award-winning design. Filevine has earned the highest ratings from several independent review sites for legal technology.
About Lead Docket
Lead Docket is a cloud-based lead tracking tool for law firms, offering lawyers full management of their marketing efforts, simplified intake processes, and in-depth analytics.