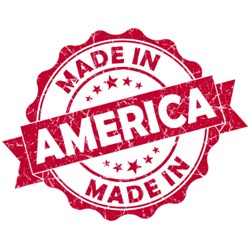 Invoice Factoring is an often overlooked choice for small businesses funding needs.
Houston, TX (PRWEB) October 21, 2013
Taking its cue from Walmart's renewed "Made in the USA" campaign, Charter Capital (a leading provider of Invoice Factoring Services) has positioned itself to fund advances to an even wider range of suppliers challenged by the need to extend ever increasing payment terms to their customers like Wal-Mart, Costco and others.
Due to continued challenges of qualifying for bank loans, the increasing demand for business credit, and increasingly delayed payments from customers, Charter Capital has become a preferred alternative source of funding to small businesses with urgent working capital needs.
Invoice Factoring is an often overlooked choice for small businesses funding needs. This form of financing (also known as Accounts Receivable Financing) is an indispensable financial tool that allows companies to capitalize on the power of their outstanding invoices. Invoice Factoring can be a valuable mechanism to turn unpaid invoices into immediate cash, enabling immediate funding to business operations.
Small businesses that need an immediate cash stimulus can turn to Charter Capital for an accounts receivable factoring program tailored to fit their needs. Charter Capital is not a middleman, but a direct provider with all funding decisions made locally and quickly.
About Charter Capital Holdings LP
Charter Capital is recognized as one of the hardest working independent providers of accounts receivable financing / invoice factoring and cash flow management solutions for small to mid-sized businesses. They offer a complete line of asset based funding and related financial services. In today's "credit crunch" economy, Charter Capital can be your alternative source for business financing.
Headquartered in Houston, Texas, Charter Capital is an original provider of accounts receivable financing and a facilitator of asset-based lending and equipment financing for major industries including oilfield services, freight and transportation, consulting firms, service providers, staffing firms, distributors and manufacturers, industrial maintenance and repair services.
To learn more about accounts receivable factoring / financing call Charter Capital at 1-877-960-1818 or visit the website at http://www.CharterCapitalUSA.com