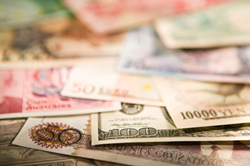 Seattle, Washington (PRWEB) September 12, 2017
Rival IQ, the leader in social marketing analytics and insights, today announced that leaders in the banking industry are increasingly turning to Rival IQ for social media analytics to inform and optimize their social marketing strategies. Rival IQ's powerful social media data, insights, and analytics empower banks and credit unions to grow their audience and engagement, effortlessly report on social performance and discover new, creative and inspiring ways to connect with their members and grow their community.
In addition to competitive social insights and analytics, Rival IQ provides financial institutions with simple and compelling social reports that help them present their social performance in a clear and concise way and provide them real-time alerts when a competing organization has a breakout post.
"With Rival IQ's Facebook Insights, it's easier to search, customize, and create an impactful social report," said Maggie Tomasek, public relations & social media specialist at Alliant Credit Union. "My favorite feature is the breakout social post alerts. Seeing when our own social post has taken off is cause for celebration, and it lets us keep tabs on our competitors' most successful content."
In efforts to educate and inspire marketing teams in the banking industry, Rival IQ co-founder, Seth Bridges and Kasasa's Social Media Manager, Andrew Swinney are co-hosting a webinar called, "By the Numbers: Data Science and Social Media" on Thursday, September 14th at 12:00 PM PT/3:00 PM ET. As a part of Kasasa's annual Social Media Month, a free digital conference focused on leveraging social media in the banking industry, Rival IQ and Kasasa tailored this webinar exclusively for marketers in banking to help understand the art and science behind successful social media campaigns.
"Rival IQ is honored to participate in Kasasa's social media marketing month and provide professionals in the financial industry the data they need to optimize their marketing results," said Seth Bridges, founder and head of product at Rival IQ. "The data and insights shared in the webinar will inspire new types of social content and uncover creative ways to keep audiences engaged with your business."
"More than other industries, financial institutions live and breathe numbers, and they're in the process of rethinking their traditional marketing strategies, like prioritizing social media," said Andrew Swinney, social media manager at Kasasa. "Rival IQ makes social media and content numerically tangible bringing a level of data driven sophistication to their marketing strategy and delivering huge money saving efficiency gains."
Financial institutions standardizing on Rival IQ in the United States and around the world include Alliant Credit Union, BNY Melon, Navy Federal Credit Union, Northwestern Mutual, PwC Singapore, Stanbic Bank Uganda, and UFCW Canada.
Credit unions, banks and banking organizations looking to evaluate their social media performance, keep tabs on the competition, and foster a stronger sense of community among their members may sign up for a free trial of Rival IQ at http://www.RivalIQ.com.
Contact:
Danica Benson
Rival IQ media(at)rivaliq(dot)com
About Rival IQ
Rival IQ helps digital marketers make more informed content decisions, better understand their audiences and improve their social media engagement using Rival IQ's clear analytics and competitive intelligence insights. For more information, visit http://www.rivaliq.com, call +1.206.395.8572, or follow us on Twitter, LinkedIn, and Facebook.
About Kasasa
Kasasa® is the innovative leader in branded, community-powered banking products proven to drive profit and growth for community financial institutions. With unprecedented access to training, compliance, research, support resources and customized consulting, Kasasa's flagship suite provides a research-based strategy leveraging the power of a branded relationship platform. Kasasa is making community financial institutions the topic of conversation for happy consumers nationwide. For more information, please visit http://www.kasasa.com, or visit them on Twitter @Kasasa, Facebook, or LinkedIn.