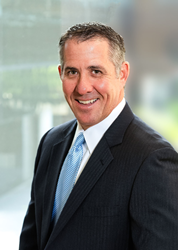 During this difficult time, we are very excited to be able to use technology efficiently in order to deliver this valuable financial information to someone in the comfort and safety of their own home.
BOCA RATON, Fla. (PRWEB) September 01, 2020
Amidst a pandemic and an unsteady economy, Baron Silver Stevens Financial Advisors, LLC is offering a complimentary webinar to help the public better understand investor behavior, financial planning, and wealth management during COVID-19 and beyond.
In under 25 minutes, viewers will gain a new perspective and understanding of the ins and outs of financial planning from the comfort and privacy of their own homes. The objective of the webinar is to provide viewers with tools that can help them to become the best possible investor and to create a thoughtful, personalized financial plan and investment portfolio.
The presentation will provide an easy to follow, step by step process for dealing with finances that reflects evidence-based historical support for the systems recommended by Baron Silver Stevens Financial Advisors, LLC. Designed to educate and enlighten, the Comprehensive Financial Planning & Wealth Management Webinar aims to help those whose financial health has been derailed by COVID-19.
Webinar registrants will finish the presentation feeling like they have learned new and important things that will make them better investors. Register here for a glimpse into an award-winning firm that was designed to be the alternative to the traditional Wall Street firm.
Baron Silver Stevens Financial Advisors, LLC is a Boca Raton based boutique financial planning and wealth management firm. The dedicated and experienced team maintains a strong commitment to exceeding expectations. Every one of the team members is handpicked, compassionate, highly skilled, and dedicated to their clients' long-term success. Baron Silver Stevens Financial Advisors, LLC is rooted in professional knowledge, integrity, and personalized service. For more information about the firm, please visit https://bssfa.com/.