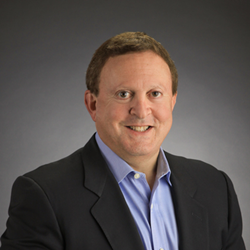 Deal Box is a pioneer in the digital marketplace and I look forward to helping them scale their innovative platform.
CHICAGO (PRWEB) November 11, 2019
Financial Poise™ is pleased to congratulate Ron Diamond, Chair of the Family Office Advisor, a Financial Poise™ editorial board, and Founder/CEO of Diamond Wealth Strategies, on his appointment to the Advisory Board of DealBox Inc.
DealBox Inc. is a FinTech Merchant Bank and capital markets consulting firm that specializes in the securitization and productization of assets for emerging growth companies such as royalty distributions, revenue share agreements, equity and voting rights using the revolutionary technologies of the digital securities industry. DealBox has built an institutionally compliant marketplace ecosystem where sophisticated institutional and accredited individual investors can review high-quality private placement offerings with a level of due-diligence previously unavailable to the public.
In this new role on the Board of Advisors, Diamond will leverage his investment expertise and expansive network to work with DealBox Inc. on their innovative approach to venture capital fundraising and private equity investment.
ABOUT FINANCIAL POISE™
Financial Poise™ has one mission: to provide reliable plain English business, financial and legal education to individual investors and private business owners. Financial Poise™ content is created by seasoned, respected experts who are invited to join our Faculty only after being recommended by current Faculty Members. Our editorial staff then works to make sure that all content is easily digestible. Financial Poise™ is a meritocracy; nobody can "buy" her way onto the Financial Poise Faculty.™ Start learning today at https://www.financialpoise.com/
ABOUT DIAMOND WEALTH
Diamond Wealth is a boutique financial services firm that offers a comprehensive suite of advisory services catering to the unique needs of family offices, ultra-high net worth individuals, and business owners.