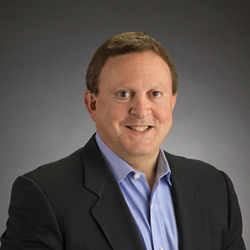 ALTI may have found the key to unlock trillions of dollars in assets for non accredited investors to finally have access to private equity.
CHICAGO (PRWEB) August 12, 2019
Financial Poise™ is pleased to congratulate Ron Diamond, Chair of the Family Office Advisor, a Financial Poise™ editorial board, and Founder/CEO of Diamond Wealth Strategies, on his appointment as Chairman of the Advisory Board of ALTI.
ALTI is an up and coming new investment platform that is committed to bringing private equity access to the masses. Through a combination of innovative financial structuring and technology, ALTI hopes to give millions of individuals access to the highest performing asset class that institutional and high-net worth investors have taken advantage of for decades.
Diamond's appointment as Advisory Board Chair allows ALTI the opportunity to leverage Diamond's extensive wealth management experience and expertise to the advantage of its clients. This new collaboration will link ALTI to Diamond's extensive Family Office network, thus expanding its client base.
ABOUT FINANCIAL POISE™
Financial Poise™ has one mission: to provide reliable plain English business, financial and legal education to individual investors and private business owners. Financial Poise™ content is created by seasoned, respected experts who are invited to join our Faculty only after being recommended by current Faculty Members. Our editorial staff then works to make sure that all content is easily digestible. Financial Poise™ is a meritocracy; nobody can "buy" her way onto the Financial Poise Faculty.™ Start learning today at https://www.financialpoise.com/
ABOUT DIAMOND WEALTH
Diamond Wealth is a boutique financial services firm that offers a comprehensive suite of advisory services catering to the unique needs of family offices, ultra high net worth individuals, and business owners.