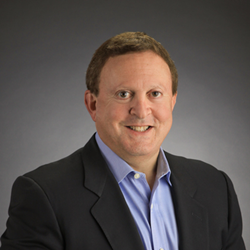 It's an incredible honor to have been appointed Chairman of the Board of a company as cutting edge and innovative as Lifestyle Global Brands.
CHICAGO (PRWEB) October 07, 2019
Financial Poise™ is pleased to congratulate Ron Diamond, Chair of the Family Office Advisor, a Financial Poise™ editorial board, and Founder/CEO of Diamond Wealth Strategies, on his appointment as Chairman of the Board of Directors of Lifestyle Global Brands.
Lifestyle Global Brands, dedicated to the mission of bringing people together in celebration, has captured the lifestyle beverage market with their innovative products that utilize world first intellectual property and focus on innovations. With cutting edge manufacturing, best in class formulation and top tier brand building skills, Lifestyle Global Brands aims to be the recognized leader in alcohol and functional beverages.
In this new leadership role, Diamond will utilize his extensive wealth management experience and expertise to the advantage of Lifestyle's clients, allowing the company to take the next step towards dominating its niche in the beverage market. This new collaboration will link Lifestyle to Diamond's extensive Family Office network, thus expanding its client base.
ABOUT FINANCIAL POISE™
Financial Poise™ has one mission: to provide reliable plain English business, financial and legal education to individual investors and private business owners. Financial Poise™ content is created by seasoned, respected experts who are invited to join our Faculty only after being recommended by current Faculty Members. Our editorial staff then works to make sure that all content is easily digestible. Financial Poise™ is a meritocracy; nobody can "buy" her way onto the Financial Poise Faculty.™ Start learning today at https://www.financialpoise.com/
ABOUT DIAMOND WEALTH
Diamond Wealth is a boutique financial services firm that offers a comprehensive suite of advisory services catering to the unique needs of family offices, ultra high net worth individuals, and business owners.