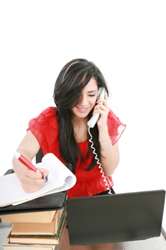 There are different ways that an adult can use pre-retirement dollars to purchase an investment property, and we've posted new updates in our guide for visitors to our website
Syracuse, NY (PRWEB) February 15, 2015
The nest egg that some adults build with funds from employment is commonly placed into one or more retirement accounts in the United States. Adults who have access to this pre-retirement income can now learn about financing investment properties using simple IRAs at the JWB website at http://www.jwbrealestatecapital.com/how-to-use-simple-ira-for-real-estate.
The JWB Group has added additional content to its pre-retirement guide that is now accessible to adults this month. A new section that contains information for early retirees has been added as well as an expansion of the funded investment accounts that could be used to safely purchase rental properties.
"There are different ways that an adult can use pre-retirement dollars to purchase an investment property, and we've posted new updates in our guide for visitors to our website," said one JWB company rep.
An advantage to adults who have an acceptable retirement account is the route to buy into one or more trusts in the housing industry. The JWB company has included different trust distribution options for investors to review along with its simple IRA explanation that is now posted.
"Investment dollars can easily be used by someone who has an immediate interest in purchasing an investment home, and our company is now accepting more than one type of IRA," added the rep.
The JWB company website is now featuring a brand new page that is meant for access by adults who have bad credit. Information about purchasing a home when credit is a blockade is now provided at http://www.jwbrealestatecapital.com/can-i-buy-a-house-with-bad-credit. New content is scheduled to be displayed on this page as other strategies are explored this year.
About JWBRealEstateCapital.com
The JWBRealEstateCapital.com company is now one agency in the U.S. helping adults to buy investment homes using pre-retirement funds. The company launched this platform this year to expand its turnkey property services. The JWBRealEstateCapital.com company was featured this month in the New York times for its contributions in the new construction home market to build capital for rental home owners.