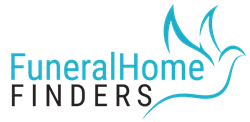 I'm so glad this service now exists! We saved money and our family is very grateful for the love and support Funeral Home Finders showed us- F. Hernandez.
Houston, TX (PRWEB) August 27, 2017
Funeral Home Finders (https://funeralhomefinders.com) is a dynamic new resource founded by two Houstonians, Tommy Kherkher and Kenneth Akiri. It is the only website of its kind in the funeral industry and will revolutionize the way families plan for the death of their loved ones.
When a family experiences a death, the process of planning a funeral adds to an already emotionally taxing situation. Funeral Home Finders will ease that burden. Similar to the way travel websites such as Expedia and Travelocity have allowed travelers to create trips that are economical and custom-made, Funeral Home Finders lessens the difficulty of losing a loved one by making funeral planning easy, personal, and affordable while also providing a local specialist who can assist with the research process. This service will always be free.
This one-stop-shopping website has several benefits:

People will save money since they will be able to search for funeral homes by price. The average cost of cremation or a traditional funeral is $6,500 – this hefty sum may be reduced since there will be more choices.
It's an innovative way to facilitate funeral planning since users will be guided every step of the way by an expert from Funeral Home Finders.
Families will make choices based on their research rather relying on old habits in family funeral planning such as using a home in their neighborhood or one the family has always used.
The best information on funeral homes is gathered together under one umbrella.
Funeral planning will be easier, providing comfort for families. This will also encourage people to make decisions ahead of time so that their loved ones don't have to guess.