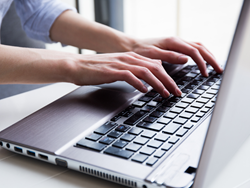 Access to treatment and support resources is imperative for those with a substance use disorder to manage a daily battle with their own disease.
DELRAY BEACH, Fla. (PRWEB) March 16, 2020
FindRecovery.com, an online resource that boasts its extensive directory of addiction resources, is ecstatic to announce the launch of their new Find Recovery Support Chatroom. With increasing concerns over COVID-19, also known as the Coronavirus, the Find Recovery team realized that even attending local support meetings in person, such as Alcoholics Anonymous, can put those who are in recovery at risk for contracting the virus. Those who struggle with substance abuse and are already likely to have compromised immune systems and are among the individuals who are at a higher risk for serious complications if they contract COVID-19. This new online resource allows access to addiction and recovery support without increasing possible exposure.
As of Tuesday, March 11, 2020, the spread of COVID-19 has been declared by the World Health Organization (WHO) as a pandemic(World Health Organization, 2020). Since then, many events are being canceled and organizations are transitioning to digital methods of communication. Universities across the country have begun transitioning to all online classes, professional sports leagues such as the NBA & NHL have postponed games, and flight restrictions have been implemented by President Trump.
Among the many industries at risk of significant interruption, addiction treatment is one of the largest. While everyone is stocking up on hand sanitizer and face masks, there are millions of Americans who are struggling with addiction. Access to treatment and support resources is imperative for those with a substance use disorder to manage a daily battle with their own disease.
"The COVID-19 virus is a concern amongst patients and staff in medical facilities treating individuals with substance use disorder or mental illness", says Brittany Ringersen CEO of Lighthouse Recovery Institute.
"Oftentimes patients are transient meaning they travel from various states or unhealthy living conditions prior to admission into a treatment facility.
"A large concern for patients is the result of compromised immune systems due to months or years of drug or alcohol addiction, unhealthy lifestyle choices, and in some case physical limitations.
"In the early stages of the recovery process, such as when an individual is receiving medical detox to manage withdrawal symptoms or during inpatient drug treatment, there remains a larger probability of adverse health risks.
"Doctors, staff and patients should all be educated on the symptoms, treatment, and prevention efforts to reduce the risk of contracting and spreading the virus."
Let's put this Coronavirus pandemic in perspective with the addiction epidemic. Already well over 100,000, the number of confirmed COVID-19 cases across the world is rising every day. Approximately 14.8 million Americans are estimated to have an alcohol use disorder(SAMHSA, 2020) and more than 2 million Americans abuse opioids(American Society of Anesthesiologists, n.d.). Alcohol use and opioid use can cause adverse effects on the respiratory, gastrointestinal, musculoskeletal, cardiovascular, immune, endocrine, and central nervous systems. COVID-19 causes fever, cough, shortness of breath(Baldini, 2012).
Already facing compromised respiratory and immune systems, this large population of individuals who have struggled with alcohol or opioid abuse are at an increased risk of contracting COVID-19, or any other communicable disease. Remote recovery resources like the Find Recovery Support Chatroom can help these individuals avoid exposure from in-person group meetings and prevent them from further spreading the illness to others whom they may come in contact with.
Accessing the Find Recovery Support Chatroom
To access the new chatroom launched by Find Recovery, simply go to https://findrecovery.com/recovery-support-chat/ and login as a guest with an anonymous username of your choice. This chatroom is open to anyone who is in need of support and is willing to offer support to others.
What Is FindRecovery.com?
Find Recovery is an online resource for individuals who are looking for any form of help with addiction treatment and recovery support. This includes their directory that lists nearly every Alcoholics Anonymous & Narcotics Anonymous meeting, treatment facility, and suboxone doctor in the continental United States. The website also lists a number to a helpline where individuals can call and speak with a live representative. Representatives can provide assistance ranging from help in locating a meeting or walking the caller through getting help from a drug and alcohol rehab center.
This new chatroom is a perfect example of how the passionate team at Find Recovery is always looking for new ways to help reduce addiction rates and support those in recovery. As an added bonus, the chatroom helps with sobriety while increasing measures to contain the spread of COVID-19 across the United States and beyond.
References:
World Health Organization. (2020a, March 11). Events as they happen. Retrieved March 12, 2020, from https://www.who.int/emergencies/diseases/novel-coronavirus-2019/events-as-they-happen
SAMHSA. (2020, February 4). Find Help: ATOD. Retrieved March 12, 2020, from https://www.samhsa.gov/find-help/atod
American Society of Anesthesiologists. (n.d.). Opioid Abuse: Statistics, Signs & Symptoms - When Seconds Count. Retrieved March 13, 2020, from https://www.asahq.org/whensecondscount/pain-management/opioid-treatment/opioid-abuse/
Baldini, A., Von Korff, M., & Lin, E. H. (2012). A Review of Potential Adverse Effects of Long-Term Opioid Therapy: A Practitioner's Guide. The primary care companion for CNS disorders, 14(3), PCC.11m01326. https://doi.org/10.4088/PCC.11m01326