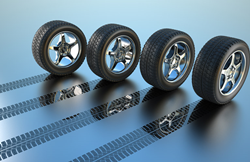 HENDERSON, Nev. (PRWEB) February 26, 2020
Findlay Volkswagen, a dealership located in Henderson, is currently promoting its selection of service and parts specials to all drivers in the area. The dealership has a wide variety of offers, which can be found on its website, findlayvw.com.
One example of a service specials available at Findlay Volkswagen is a $25 off coupon for a Genuine VW Brake Pad Replacement, available per axle. This service bundle includes a visual inspection of the vehicle's rotors, calipers, cylinders, and parking brake operation; a front or rear brake pad replacement; and a vehicle road test. To take advantage of this offer, customers should present the coupon at the time of write-up. Additional parts and labor are not eligible for this offer. The discount is applied before taxes and may not be combined with other offers. Customers who are interested in taking advantage of this offer should act before March 31, 2020.
One example of a parts special is an available 15% rebate by mail with a Volkswagen Visa Prepaid Card with a purchase of select Volkswagen accessories. The rebate card will deliver within 8 to 10 weeks of the purchase and will expire after six months.
Customers interested in either offer or who would like to see additional service and part specials are encouraged to visit the dealership's website and view the "Service Offers" page under the "Specials" drop-down menu at the top of the site. Coupons should be printed and brought into the dealership to be used. Appointments can be scheduled online.