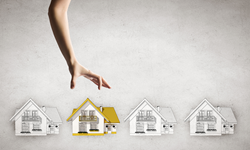 GURGAON, India (PRWEB) October 15, 2018
15th October, 2018 – FindMyHome, a comprehensive solution for property finders, has been launched to make the home and office-space finding process as simple and convenient as possible.
Designed to help users of the platform find the property of their dreams based on their needs, preferences, and requirements, FindMyHome does not only feature a user-friendly interface and simplistic design, but also has extremely easy navigation, ensuring that people will be able to find exactly the type of property that they are looking for without going through the hassle.
Developed especially for clients in Gurgaon, FindMyHome offers luxury properties in the area. It highlights all the information that a potential buyer could be interested in from floor plans and specifications, to contract addresses and properties similar to the one being viewed.
What's more, the platform also features a section of the latest properties that have been added to the database to ensure that users are aware of new and interesting properties entering the market, properties that match their preferences.
Since quite a large number of people shy away from investing and looking for properties due to inadequate knowledge regarding the world of real estate and finances, FindMyHome also features an EMI calculator to help users understand how payments and installments will work based on their terms. Additionally, since the decision of buying or renting a house is one that is only made after going through a thorough and comprehensive process that entails plenty of attention to detail, the platform also features a gallery of all of the houses available in the database to help users understand what they are signing up for, and make an informed decision.
Users also have the option of entering the town, street, or zip code of their preference to narrow down their search and view only those properties that are available at a specific location.
Properties on the platform are also categorized based on whether they are only available for rent, or can be bought to maximize the ease and convenience of users of the platform. The website for FindMyHome also features a form that users can fill out for all questions and queries, making the home buying and renting process hassle-free.
To maximize the ease of users, contact details have also been mentioned on the platform to ensure that users can get in touch for prompt responses via telephone or email.
About FindMyHome
Based in Gurgaon, FindMyHome has been created to help users find properties easily based on their preferences. Users of the platform have the option of finding the property of their dreams with a few clicks based on their location. They also have the option of calculating payments and installments according to their preferences. A real estate consultancy and service firm, FindMyHome also works with businesses and startups to help them find the ideal office space that can provide them a competitive edge and optimize efficiency.