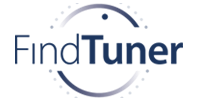 We look forward to meeting with retailers to demonstrate how FindTuner's machine learning capabilities coupled with its unparalleled merchandising features can help them provide search and navigation experiences that boost revenue."
IRVINE, Calif. (PRWEB) February 16, 2023
Innovent Solutions, Inc., a leading integrator of eCommerce search and merchandising solutions for Apache Solr, announced today it will be participating at the eTail West eCommerce & Omnichannel Retail Conference being held February 27 through March 2 at the JW Marriott hotel in Palm Desert, California. Innovent will be showcasing FindTuner®, a feature-rich search merchandising product that provides pitch-perfect search experiences for online retailers that use Apache Solr.
FindTuner empowers B2C and B2B merchants to provide profitable, effortless product discovery experiences. Driven by powerful machine learning, FindTuner continuously improves the shopper experience and automates time-consuming tasks allowing merchandising and development teams to get better results with less effort.
"We are excited to attend and exhibit at eTail West, the eCommerce industry's premier omnichannel event," said Keith Mericle, Innovent Solutions' CEO. "We look forward to meeting with retailers to demonstrate how FindTuner's machine learning capabilities coupled with its unparalleled merchandising features can help them provide search and navigation experiences that boost revenue."
FindTuner works with any site powered by Apache Solr including prebuilt integration with SAP Commerce Cloud. Visit us at Booth 416 and findtuner.com for more information.
About Innovent Solutions
Innovent Solutions provides services and solutions for Search, Business Intelligence and eCommerce technologies. Founded in 1996, Innovent Solutions has helped numerous eCommerce merchants deploy search solutions that optimize product visibility and deliver a feature-rich search experience to shoppers. Our solutions leverage machine learning and merchandising to boost product visibility as well as integrate metric-driven information to improve search relevancy and product conversion. Innovent Solutions is a privately held company headquartered in Irvine, CA. For more information, please visit https://findtuner.com.
Contacts
Innovent Solutions
Keith Mericle, 949-754-2940
kmericle(at)innoventsolutions(dot)com
Copyright © 2023 Innovent Solutions, Inc. All rights reserved. Innovent Solutions, the Innovent Solutions logo and FindTuner are registered trademarks of Innovent Solutions, Inc. in the U.S. All other brands, names or trademarks mentioned may be trademarks of their respective owners.