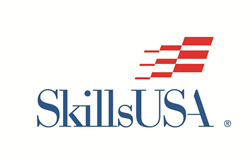 Through these scholarships, and through our collective efforts of the KeepCraftAlive program, we aim to ignite a passion for the trades and to support those who will carry on a legacy of craftsmanship in home building
LEESBURG, Va. (PRWEB) June 20, 2019
SkillsUSA is proud to announce, in its third year of partnership with Fine Homebuilding, a scholarship opportunity for SkillsUSA members. Current SkillsUSA members studying in construction-related fields, with a passion for their craft and planning to pursue continued education including community college, undergraduate programs, and industry certifications are eligible for one of 24 $2,500 scholarships for the 2019-20 academic year.
Scholarship winner selections were based on completion of an application, along with a 300-word essay and a letter of support from a teacher, administrator, SkillsUSA advisor, or educational/professional mentor. All winners will be announced and acknowledged during the 55th Annual National Leadership and Skills Conference held at the Kentucky Exposition Center in Louisville, Ky., June 24-28, 2019.
In creating these scholarships, Fine Homebuilding is addressing a disparity between the employment demands of a growing housing industry and a shortage of trained qualified labor – the skills gap.
"For too long true craftsmanship in America has gone unrecognized and underappreciated. Through these scholarships, and through our collective efforts of the KeepCraftAlive program, we aim to ignite a passion for the trades and to support those who will carry on a legacy of craftsmanship in home building," said KeepCraftAlive executive director, Rob Yagid. "This is important work, and Fine Homebuilding is committed to doing all that we can to celebrate those who are passionate about building the best homes possible, in the best way possible."
For Fine Homebuilding editorial director Justin Fink, the mission is clear. "Helping to solve the skills gap is important to us, but that starts with sending a strong message to anybody who has ever felt the pull towards being a tradesman of any kind — we want to assure them that this is truly a rewarding path, and one that shouldn't be discouraged."
Publisher Renee Jordan adds, "It is such a fulfilling experience to be able to impact the lives of students and bring financial support to those who want to pursue a career in the trades. We are especially grateful for the support and dedication of our industry partners, who have stepped up to demonstrate their commitment to this issue as well, including our official charter partner, CertainTeed Corporation, Pella Windows and Doors, InOvate and Feeny."
"Fine Homebuilding continues to support and recognize America's future skilled workforce in the construction trades," said SkillsUSA's executive director, Tim Lawrence. "This program helps deserving students to continue their education within the field. SkillsUSA is a talent pipeline and a verified skills gap solution. Every year 100,000 SkillsUSA students complete their technical program, job-ready on Day One."
Nationwide, career and technical education (CTE) encompasses 94 percent of high-school students in the United States and 13 million college/postsecondary students in high schools, career centers, community and technical colleges, four-year universities and more. CTE and SkillsUSA are working to be a vital solution to our nation's economic and workforce challenges, such as high-school dropout rates, a weakened economy, global competitiveness and massive layoffs. At a time when opportunity for employment is critical, SkillsUSA and CTE are working to ensure students are equipped with the skills to successfully enter the workforce.
For more information, go to: http://www.keepcraftalive.org/
About SkillsUSA
SkillsUSA is a nonprofit partnership of education and industry to strengthen our nation's skilled workforce. Driven by employer demand, SkillsUSA helps students develop necessary personal and workplace skills along with technical skills grounded in academics. This SkillsUSA Framework empowers every student to succeed at work and in life, while helping to close the "skills gap" in which millions of positions go unfilled. Through SkillsUSA's championships program and curricula, employers have long ensured schools are teaching relevant technical skills, and with SkillsUSA's new credentialing process, they can now assess how ready potential employees are for the job. SkillsUSA has more than 360,000 annual members nationwide in high schools, colleges and middle schools, covering over 130 trade, technical and skilled service occupations, and is recognized by the U.S. departments of Education and Labor as integral to career and technical education. For more information: http://www.skillsusa.org
About Fine Homebuilding
Fine Homebuilding is the most trusted and authoritative resource for the residential construction and remodeling industry and has launched the #KeepCraftAlive campaign to help close the skills gap. Fine Homebuilding sources its content from the job sites and design offices of the most qualified and talented builders and designers in the industry to empower a global workforce with the ability to create the most advanced homes possible. Driven by the ethos that exceptional homes are possible and that craftsmanship is an honorable and worthy pursuit, Fine Homebuilding has become the preferred media brand for professionals, deeply knowledgeable enthusiasts, industry influencers, and forward-thinking companies, who are collectively committed to shaping the way we build.
With the #KeepCraftAlive campaign, Fine Homebuilding is leveraging all of its resources to bring awareness to the skills gap cause, partnering with industry organizations and influencers to build awareness of the skills training and educational opportunities that exist in this country, and funding student scholarships with Skills USA to support those who want to pursue a path in the trades. Fine Homebuilding is committed to celebrating the value of true craftsmanship in all trades in order to influence the cultural narrative about what it means to be a respected, successful professional. For more information about Fine Homebuilding and the #KeepCraftAlive initiative, visit: http://www.keepcraftalive.org
About CertainTeed Corporation
Through the responsible development of innovative and sustainable building products, CertainTeed, headquartered in Malvern, Pennsylvania, has helped shape the building products industry for more than 110 years. Founded in 1904 as General Roofing Manufacturing Company, the firm's slogan "Quality Made Certain, Satisfaction Guaranteed," inspired the name CertainTeed. Today, CertainTeed is a leading North American brand of exterior and interior building products, including roofing, siding, solar, fence, decking, railing, trim, insulation, drywall and ceilings. A subsidiary of Saint-Gobain, one of the world's largest and oldest building products companies, CertainTeed has more than 6,900 employees and more than 60 manufacturing facilities throughout the United States and Canada. The group had total sales of approximately $4 billion in 2018. http://www.certainteed.com
About Pella Corporation
Pella Corporation doesn't just create windows and doors, we innovate with purpose, design with passion, build with integrity, and deliver with pride. From testing beyond industry requirements to continuous innovation, Pella goes beyond what meets the eye. Pella's goal is to perfect every detail and make beautifully designed windows and doors. The company is headquartered in Pella, Iowa and employs more than 6,000 people with 13 manufacturing locations and more than 200 showrooms across the country. For more information, call 888-847-3552 or visit stories.pella.com
About Feeney
Feeney, Inc. is a leading manufacturer of high quality architectural products that enhance the spaces where people live, work and play. Feeney residential and commercial construction products for exterior or interior applications include CableRail stainless steel cable assemblies, Quick-Connect® auto-locking cable fittings, DesignRail® aluminum railing systems with optional LED lighting,
Sta-Lok® stainless steel rods, and the Trellis Collection of garden trellises. Since 1948, Oakland, California-based Feeney has been committed to providing construction professionals and DIY homeowners with innovative, easy-to-use products and unsurpassed service. For more information or the location of a dealer near you, please visit http://www.feeneyinc.com
About InOvate
For more than 20 years, InOvate has focused on improving exhaust performance and safety for clothes dryers. Beginning with a better way to connect a dryer's transition hose—with a 1995 patent award for the Dryerbox®—the family of premium products now includes more than twenty SKUs. Helping new home buyers save energy and improve home safety, with the Dryerbox, fostered a unique perspective and passion about overall exhaust system performance. Other restriction points were identified, and the determination to address them led to new product development projects. Today, the product family covers the entire exhaust system and, in addition to the Dryerbox, includes the brands DryerClamp™, Dryer-Ell®, DryerFlex™, DryerJack™, DryerPlacard™, Dryer Wall Vent™, and the LintAlert®. For more information, visit: inovate.com