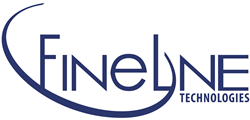 Tire manufacturers will increasingly use RFID bead labels to move into Industry 4.0 business cases.
ATLANTA (PRWEB) December 06, 2022
FineLine Technologies, a leading provider of variable data tags and labels for tire and rubber manufacturing, automotive, healthcare, and retail industries, announced that the United States Patent and Trademark Office has granted the company a new patent, Patent No. 11,263,509, which is focused on tracking and tracing of rubber products pre- and post-curing. FineLine RFID pre-cure and post-cure labels are the result of the company's ongoing investment in R&D, and part of a growing patent portfolio, including but not limited to Patents 10,621,485 and 11,010,654.
Using FineLine's tire tagging expertise and decades of manufacturing experience, tire manufacturers can quickly upgrade their tire identification technology to RFID while maintaining backwards compatibility with established design and manufacturing processes.
Almost every tire manufactured today uses a barcode label, typically applied on the green tire at the building machine, with many of these pre-cure labels manufactured and supplied by Data2, a division of FineLine Technologies. The proven construction, quality, and performance are all now available in a combined barcode and RFID pre- and post-cure selection of FineLine identification products for Passenger Car (PCT), Truck and Bus Radial (TBR), Off the Road (OTR) as well as other types of tires. Using FineLine RFID products, tire manufacturers can very quickly migrate to RFID to meet OEM use case requirements, e.g., conformance, as well as a wide range of internal manufacturing, logistics, and quality use cases.
George Hoffman, CEO of FineLine Technologies, explained, "The tire industry is moving to Industry 4.0/ digital factory using RFID tags and labels in manufacturing processes. Our patented products enable an enormous amount of critical data to be accessed quickly and easily." Hoffman continued, "The total applied cost of our RFID bead label is a fraction of the cost of spring tags and other similar RFID solutions on the market."
FineLine patented RFID bead labels have been implemented at a major global off the road (OTR) tire manufacturer for more than four years powering Industry 4.0 across their manufacturing. The RFID capabilities of the rugged OTR label enable use cases such as traceability back to building machines, material flows, weighing of green tires, curing, identification of the individual tires during X-ray and quality processes, warehousing, warranty and claim handling, and other new use cases. The barcode printed on the label continues to support existing use cases and infrastructure not yet upgraded to RFID technology. Step by step, this global tire manufacturer easily implemented RFID creating new value.
Hoffman finished by saying, "Tire manufacturers will increasingly use RFID bead labels to move into Industry 4.0 business cases, such as 'tires-as-a service' or 'pay-per-mile.' "
About FineLine Technologies
FineLine Technologies provides barcode and RFID integrated labels, tags, and secure credentials to enhance supply chains, omni-channel fulfillment, POS, access control, and consumer engagement. FineLine produces and delivers billions of tickets and labels annually through its network of global print hubs to companies in industries around the world in less than five days on average.
With a network of more than 70,000 registered suppliers, customers benefit from fast and easy online order placement, immediate tracking, and valuable analytics for even the most complex business logistics. Learn more at finelinetech.com.