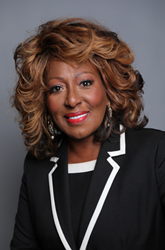 Partnering with FinLocker will enhance our programs and offer our clients greater awareness of their financial capacity.
ST. LOUIS (PRWEB) September 09, 2020
FinLocker, a financial data and analytics platform, assists homeowners and lenders by aggregating financial information, so all parties benefit from a personalized approach to financial management. Lenders are able to use this sophisticated tool to generate leads through cross-selling, providing value-add to their customers. Consumers utilize FinLocker to access individualized support products from education to budgeting to credit reporting to homeownership. The unique partnership with HomeFree-USA will help bring this level of financial strength to millions of consumers seeking homeownership and financial empowerment during the current pandemic and moving forward.
FinLocker CEO, Peter Esparrago, expressed his enthusiasm, offering that, "FinLocker is proud to partner with HomeFree-USA. We are confident that together we can expand consumer possibilities for purchasing a home and beyond." Esparrago added, "HomeFree-USA has been helping families access expert advice and financial resources since 1995. Our missions align perfectly as together we enable more consumers to achieve the dream of homeownership and financial well-being."
HomeFree-USA advisors will issue financial lockers for consumers to use as they seek guidance on their path to achieve and sustain homeownership. Consumers will benefit extensively as they gain access to:

A greater understanding of credit scoring, including monitoring and alerts.
An "all in one" view of checking, savings, investment and debt or loan accounts.
A detailed net worth statement summarizing these assets and liabilities.
A spending page providing a categorized view of expenditures from groceries to utilities.
A detailed daily budget that mirrors the HUD counselor format.
A customized home loan "readiness" assessment that analyzes mortgage preapproval data.
The ability to search homes nationwide directly from FinLocker's website or mobile app.
Financial education videos, articles and reference guides.
Marcia Griffin, President and CEO of HomeFree-USA, said, "Providing guidance to achieve and sustain successful homeownership is what we do each day. Partnering with FinLocker will enhance our programs and offer our clients greater awareness of their financial capacity." Griffin added, "We are excited to work with FinLocker to provide innovative technology to consumers that complements our existing services and financial guidance."
About FinLocker
FinLocker empowers consumers to Start, Achieve, and Continue their Homeownership Journey. FinLocker is a secure, transactional personal financial management tool that aggregates a consumer's financial data. It also analyzes, recommends, and streamlines mortgage and other financial transactions. Consumers benefit from personalized recommendations, financial and mortgage education, credit score reporting and monitoring, as well as cash flow analysis, budgeting, goal planning, data sharing and more. Financial services providers utilize FinLocker to develop and nurture leads, cross-sell value-add products, reduce costs, and create customers for life. The company is headquartered in St. Louis, Missouri. For more information, please visit http://www.FinLocker.com or email brian.vieaux@finlocker.com.
About HomeFree-USA
HomeFree-USA is a leading non-profit, homeownership development, and financial empowerment organization. Over its 25-year history, HomeFree-USA has produced nearly 30,000 first-time homebuyers and enjoys a 0% foreclosure rate among homeowners it prepared for homeownership. As a HUD Intermediary, HomeFree-USA oversees a nationwide network of 53 community and faith-based nonprofit homeownership development agencies. For more information, please visit http://www.homefreeusa.org.