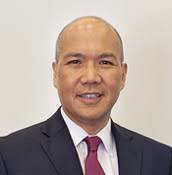 Artificial Intelligence designed to improve both the consumer and lender experience.
ST. LOUIS (PRWEB) November 21, 2019
FinLocker, a financial data and analytics company, announced today the approval of its fourth patent, leveraging Artificial Intelligence (AI) and rules based algorithms. FinLocker's newest patent identifies content missing from the financial locker, and is further designed to either improve insights provided to the consumer, or help the consumer achieve a specified objective.
This fourth patent extends FinLocker's ability to identify additional information needed to thoroughly complete a function, and then proactively retrieves information from other external sources with consumer consent. FinLocker synthesizes data based on data elements that are already present in the financial locker. This data is then brought into the platform in conjunction with machine learning and then a rules-based algorithm suggests content to be shared for the particular objective. Resulting information may be utilized for savings, an auto loan, student loan consolidation, or a first home.
"Our fourth patent covers FinLocker's direction utilizing Artificial Intelligence designed to improve both the consumer and lender experience" says Peter Esparrago, Co-founder & CEO of FinLocker. "Consumers want a digital personal financial assistant to help them manage their financial life. FinLocker continues its innovation related to personalized recommendations."
About FinLocker
FinLocker helps lenders by providing a Lead to Loan to Customer for Life platform. Banks benefit from FinLocker as a key cross-selling tool, while also helping address their CRA (Community Reinvestment Act) compliance requirements. The consumer benefits by having access to a secure financial locker to manage their financial life, as well as helping them plan and streamline mortgages or other financial transactions. Personalized recommendations are provided to the consumer based on the information they store in their secure locker. The company is headquartered in St. Louis, Missouri.