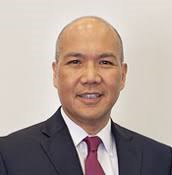 FinLocker is proud to offer this additional benefit for our customers utilizing our asset verification service.
ST. LOUIS (PRWEB) August 14, 2018
FinLocker (http://www.FinLocker.com), a financial data and analytics company, announced today the approval of its asset verification solution as part of Fannie Mae's® Desktop Underwriter® (DU®) validation service. Lenders now have access to FinLocker's asset verification reports via DU and are eligible to receive Day 1 Certainty® from Fannie Mae, which includes representation and warranty relief, when asset data is validated through the DU validation service.
FinLocker is a consumer-enabled financial data platform that gives lenders access to critical borrower information via trusted 3rd parties that can be used to streamline the origination and underwriting processes for mortgages and other financial products. It reduces costs, time, and risks for all participants in the loan life-cycle, while expediting the data collection, verification, approval and analytics processes.
FinLocker also generates high quality leads for lenders. The consumer can use FinLocker to manage their personal finances – before purchasing a home, during the home financing process, and after purchasing or refinancing the home.
"FinLocker is proud to offer this additional benefit for our customers utilizing our asset verification service. Through our partnership with Fiserv, we provide connections to over 18,000 data sources, enabling data aggregation from virtually any online financial source. With FinLocker, we enable Lenders to receive updated account transactions and balances, automated calculations, and analytic findings at any point throughout the loan process" says Peter Esparrago, Co-founder & CEO of FinLocker.
About FinLocker
FinLocker is a secure financial data and analytics platform that eases the pains of mortgage and other loan processes for both lenders and consumers. FinLocker significantly reduces costs, while also generating highly qualified leads for lenders. It enables access to consumer financial data electronically, and applies intelligent algorithms to verify and analyze employment, income, assets, credit, taxes and other information. FinLocker provides the consumer a re-usable financial locker to utilize for mortgages, auto loans, student loans, small business loans, and other consumer transactions, while managing their financial life. The company is headquartered in St. Louis, Missouri. For more information, visit http://www.finlocker.com.