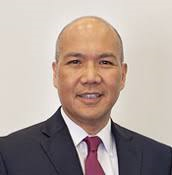 The FinLocker team continues to enhance the FinLocker platform in order to break down barriers to homeownership.
ST. LOUIS (PRWEB) September 23, 2019
FinLocker, a financial data and analytics company, announced today its latest innovation, MyFinLocker, a transactional personal financial assistant tool. Users of the multi-patented MyFinLocker, now have access to sophisticated tools and capabilities that have been greatly enhanced for consumers to plan and achieve their financial goals.
MyFinLocker helps consumers achieve and maintain the homeownership dream. "First-time homebuyers lack an understanding of the home buying and loan process, and need tools to become educated and financially ready. Together with our customers and partners, the FinLocker team continues to enhance the FinLocker platform in order to break down barriers to homeownership, reduce friction in the mortgage application and approval processes, and help consumers achieve their financial goals" said FinLocker CEO Peter Esparrago.
INSIDE MYFINLOCKER
MyFinLocker is a secure financial locker that helps consumers manage their financial life with key capabilities, including:

Borrower profile – Self-reported, verified and modeled data based on the user's preferences is captured in order to help financial services providers create personalized recommendations and offers.
Education – An extensive library of financial and mortgage education videos and resources are provided to help educate users.
Digital financial assistant – Users receive AI-driven insights and on-demand information driven from the user's own data and trends.
Credit – Credit scores, credit reports, credit monitoring and alerts are available to platform users.
Accounts and Transactions – Financial accounts and transactions help drive personalized recommendations for users, as well as enable budgeting and goal setting.
Real estate search – Users can search for a new home, save the findings in MyFinLocker, and receive updates on their select listings.
Down payment awareness – Searches for properties incorporate information on potential down payment assistance programs based on the consumer profile and locality.
Readiness assessment –Credit, income, employment, reserves and other data are analyzed and then action steps are provided to the consumer based on his/her overall readiness for a home loan or other financial products.
Access how you want – FinLocker customers can white-label the solution for their end users via mobile app, tablet and workstation.
Allowing consumers to control their data as well as who they share it with, MyFinLocker is designed to be used for mortgages, home equity lines of credit, auto loans, student loans, credit cards, and other financial transactions.
###
About FinLocker
FinLocker helps lenders by providing a Lead to Loan to Customer for Life platform. Banks benefit from FinLocker as a key cross-selling tool, while also helping address their CRA (Community Reinvestment Act) compliance requirements. A consumer is provided a secure financial locker to manage their financial life while helping them plan and streamline mortgage or other financial transactions. Personalized recommendations are provided to the consumer based on their information in their locker. The company is headquartered in St. Louis, Missouri. For more information, visit http://www.finlocker.com.