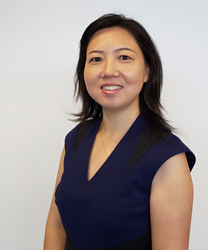 We're proud to be among those in the business community that are supporting Cleveland and contributing to its resurgence.
BRISBANE, Calif. (PRWEB) September 10, 2019
Nomis Solutions, an innovative fintech company focused on ensuring on-going value creation for the world's smartest financial institutions, is expanding its presence in the Midwest with the opening of a Center of Excellence in Cleveland, Ohio. The move signals the company's intention to tap local science and math talent and extend its leadership in design and development of advanced mathematical models used by banks to optimally price rates for deposits and loans.
Nomis' technical presence in the region will be led by Yang Wang, Ph.D., director of modeling at Nomis, and a graduate of Cleveland Case Western Reserve. Prior to joining Nomis two years ago, she held senior analytical and modeling roles at local banks KeyBank and PNC. She has already recruited several graduates from local universities, and is looking for additional hires in the months ahead.
"Retail banks are continually looking for ways to attract new customers and retain their most valuable customers," said Wang. "The days of a team in the back office using spreadsheets to determine what rates to offer are long gone. Today it's an arms race in which the bank that has the most advanced modeling software is best positioned to identify and target customers with the optimum mix of right-priced products. The Cleveland region offers us a location to expand our technical capabilities."
The appeal of Cleveland as a science and math hub is complemented by the city's concentration of large retail banks. More than 30 banks compete in the Cleveland MSA alone, including KeyBank, Huntington Bank, PNC Bank, Fifth Third Bank, Citizens Bank, and U.S. Bank. Bank of America recently announced its intention to build a large presence in the area.
"We're proud to be among those in the business community that are supporting Cleveland and contributing to its resurgence," said Frank Rohde, CEO of Nomis. "We plan to further invest in the Cleveland office, which will become a regional hub of technical expertise and a base from which we can build relationships with innovative banks looking to sharpen their products and offers."
About Nomis Solutions
Nomis is a fast-growing fintech and price optimization pioneer that is enabling the world's smartest financial institutions to drive sustained, profitable growth through end-to-end customer-centric pricing capabilities. We do so through our market-leading, cloud-native Nomis Platform™ and team of experts, bringing together cutting-edge big data, machine learning, AI and mission-critical software with deep expertise in consumer behavior, pricing and the financial services industry. The Nomis Platform manages over $2.5 trillion in transaction volume, quotes a price every 60 milliseconds, empowers 14,000+ bankers, and generates nearly $800 million in value annually. To learn more, visit nomissolutions.com.