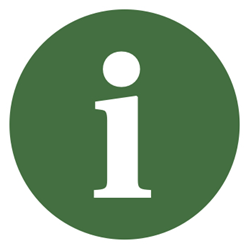 "We strongly believe the only way 78% of Americans can stop living paycheck to paycheck is by starting to navigate their financial life events daily. That's why we're here."—EveryIncome co-founder and CEO Tedla Mekonnen
VIENNA, Va. (PRWEB) October 01, 2019
EveryIncome Holdings, LLC, a financial-technology startup, announces the launch of its new consumer site, EveryIncome — an online learning platform and income solution company where users learn how to improve their income, partner with financial experts, gain insights, and access institutional-quality income products and services.
Users will be able to access hundreds of free articles about personal finance in The Vault, where consumers select from topics ranging from debt management to saving for retirement and buying a house.
EveryIncome has also launched Income Navigator, a unique, mobile-focused experience for personal finance education. After creating a free account, users can select from several areas of financial education — and Navigator will lead them along a learning "journey" filled with quizzes, interactives and articles to help them improve their financial knowledge.
"It's a great day for us at EveryIncome," said co-founder and CEO Tedla Mekonnen. "We're so proud to reach this milestone for our company, but more importantly we're so happy to be able to start educating Americans about personal finance. We strongly believe the only way 78% of Americans can stop living paycheck to paycheck is by starting to navigate their financial life events daily. That's why we're here."
"We're very excited to get Income Navigator into the hands of our community," said Chief Technology Officer Michael Metzger. "Our ultimate goal is to help people navigate the many financial life events they will face. Getting a handle on your finances can seem overwhelming but it doesn't have to be that way. Income Navigator breaks down your finances in a customizable step by step way that grows and learns with you. We are continually adding new journeys, tools, and resources to help our community members make real progress toward their financial goals."
Director of Content Michael Persinger led the content creation efforts for Navigator and The Vault, and said, "In one way or another, everyone struggles with finances. Whether it's paying down your credit card debt, planning for retirement or figuring out how to get ahead in your career, we all have questions. EveryIncome is here to help answer those questions with smart, savvy strategies anyone can implement."
EveryIncome is based in Vienna, Va., and can be found online at http://www.EveryIncome.com
===
Contact: Scott Goldman
Chief Marketing Officer, EveryIncome
Email: sgoldman@everyincome.com