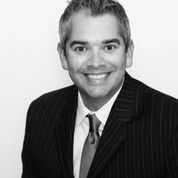 BERKELEY, Calif. (PRWEB) August 04, 2020
EvoShare, a microsavings oriented FinTech startup based in Berkeley, CA, announced today that Chris Miller, a 16-year 401(k) retirement industry executive, will be joining the company in the newly created position of Chief Revenue Officer (CRO). Working closely with EvoShare co-founders, CEO Eugeny Prudchyenko and CTO Dan Tseytlonok, Mr. Miller will help to expand and bolster the company's position as the leading retirement micro-savings solution.
"We're excited to draw on Chris' demonstrated leadership and deep experience in the industry to guide our monetization strategies during our expansion," said Eugeny Prudchyenko, CEO of EvoShare.
Prior to joining Evoshare, Chris served dual roles as Senior Vice President of Cota St and Vice President of Pensionmark; a premier national RIA/ Broker-Dealer. Mr. Miller developed and expanded Pensionmark's presence in the 3(38) and Managed Account space. Prior to Pensionmark, Mr. Miller served in executive sales roles helping advisors, employers, and employees by promoting 401(k) platforms from various prominent companies such as Transamerica, The Hartford, and Merrill Lynch.
"I have spent the last 16 years of my career educating employers and employees on the benefits of saving for retirement," Miller said. "The question that the retirement community is trying to solve is how to energize employees to save for their retirement. The excitement of EvoShare is answering this question with technology that uses the proven concept of cash-back rewards to boost employees' savings, without them having to change their spending behavior."
EvoShare's proprietary system turns a percentage of every dollar spent at over 10,000 partnered local and online stores into additional contributions for a financial savings account like a 401(k), IRA, 529 College Savings Plan, or HSA.
###
About EvoShare:
EvoShare is the premiere cash-back retirement savings program that is giving employees a new, automated way to save for their 401(k). EvoShare provides employers with a "set it and forget it" experience where plan participants can spend as usual at over 10,000 participating businesses and receive up to 20% cash back toward a financial account; 401(k) or 403(b) plan, IRA, HSA, student loan, or 529 plan.
EvoShare has been featured in Forbes, Inc., Entrepreneur, and The Huffington Post. It won the 2019 DC Genie Award from 401(k) TV for "Best Financial Technology" and was a finalist for KNect365's 2019 Finovate Award for "Top Emerging Tech Company."