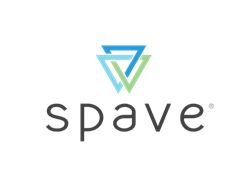 We've long sought a partner like MSU Federal Credit Union ... We knew they could enrich our user experience, deliver industry credibility, and provide ready access to our target market."
RED WING, Minn. and EAST LANSING, Mich. (PRWEB) June 01, 2021
Live.Give.Save. Inc., a women-founded fintech company that created the first personal finance mobile app to make saving and giving as easy as spending, announced today that it is being acquired by Reseda Group, a wholly-owned CUSO (Credit Union Service Organization) of Michigan State University Federal Credit Union (MSUFCU), the 43rd largest credit union in the United States. The acquisition agreement, which closed on June 1, 2021, calls for Reseda Group LLC to form a new company called Spave LLC. Live.Give.Save. is contributing all its assets to Spave, and Reseda Group will have 80% ownership in Spave. The founder and CEO of Live.Give.Save., Susan Sorensen Langer, will own 20% of Spave LLC and stay on to serve as CEO.
Previous investors in Live.Give.Save included Golden Triangle Angel Fund, CFV Ventures (Charlotte NC), founder Susan Langer, and family and friends.
"We've long sought a partner like MSU Federal Credit Union – a company with leadership who shares our vision of creating a better world, and was actively seeking to invest in new technology," said Langer. "We knew they could enrich our user experience, deliver industry credibility, and provide ready access to our target market."
Since its founding in 2016, the mission of Live.Give.Save. has been to make the world better — one community, one person, one transaction at a time — by transforming spending for good, so that every dollar spent is an investment in oneself and a better world. With access to more than 1.5 million accredited nonprofits, Live.Give.Save,'s mobile app – Spave® – empowers consumers to use everyday spending to save for themselves and to give to causes they care about, without changing the way they live. The result is a new level of control, convenience, and choice for the consumer, and transformative good for the world in the palm of their hand.
"We have been seeking a partner like Live.Give.Save. to evolve our technology offerings and be able to share that technology with the credit union industry," said April Clobes, CEO of Reseda Group and MSUFCU. "The credit union industry is based on the core value of people helping people, and the Spave® mobile app provides the platform for helping people through technology."
Version 2.0 of Spave® App Released
Concurrent with the closing of its acquisition, Live.Give.Save. also announced today that the latest version of its Spave® mobile app is available for download in the iOS App Store and Google Play. Spave® is the first-ever mobile app that uses your everyday spending to help you give to causes you care about and save for your future without changing your lifestyle. The more you spend, the more you spave. The more you spave, the greater the impact you'll have – for yourself and others.
Spave® deducts micro-amounts ("spavings") from your primary checking account whenever you make a purchase using cards linked to the app (debit or credit). You define the percentage to spave, and Spave® automatically distributes them to your savings and selected charity(ies). The Spave® app lets you:

Set it and forget it. Easily and securely link your accounts to start saving and giving with every swipe of your card, then watch your spavings grow.
Define your spaving amounts that allow you to live the life you want, give to the causes you care about, and save for a secure, fulfilling future.
View your spending, giving, and saving all in one place.
Set or modify weekly, monthly, or yearly goals and track your progress.
Compare your charitable contributions and personal savings against your total spending.
About Live.Give.Save. Inc.
Founded in 2016 and headquartered in Red Wing, Minnesota, Live.Give.Save. is a woman-founded fintech company. Its proprietary technology platform and process solves challenges with balancing spending, saving, and giving habits for consumers (particularly millennials) using cutting-edge mobile technology. It is designed for users, by users, to help financial institutions and nonprofits better engage with their constituents (customers, contributors, and community). More information is available at the Spave website. Version 2.0 of its Spave® app is now available for download on the iOS App Store at this link, or on Google Play at this link.
About Michigan State University Federal Credit Union (MSUFCU)
Headquartered in East Lansing, Michigan, MSUFCU is the largest university-based credit union in the world and is federally chartered and regulated under the National Credit Union Administration (NCUA). MSUFCU provides a variety of financial products and services including deposit accounts, personal and business loans, investments, and insurance, among others. MSUFCU is owned by its membership and overseen by a board of directors elected by the membership. MSUFCU has 21 branches, over 304,000 members, more than $6.3 billion in assets, and nearly 980 employees. More information is available at the MSUFCU website.