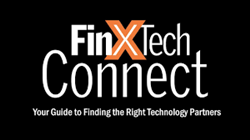 Since over 30% of our customers are financial institutions, we were very excited to be selected in a resource that caters to banks.
NEW YORK (PRWEB) February 13, 2019
SkyStem LLC, a leading provider of automated month-end close and account reconciliation software, is pleased to announce its feature in FinXTech Connect's technology partner directory for banks. FinXTech Connect is a new subscription resource by Bank Director, an organization that provides educational and informational material for a bank's board of directors and C-suite of executives. FinXTech Connect specializes in connecting a hugely influential audience of U.S. bank leaders with technology partners at the forefront of innovation.
Companies must demonstrate their service to and support for the banking industry to be featured in FinxTech Connect's directory. SkyStem was hand-picked by FinXTech Connect for serving banks with its innovative automated month-end-close solution, ART.
"We at SkyStem, began our journey with banks and are proud members of banking association such as FMS and ICBA," said Shagun Malhotra, Founder and CEO of SkyStem. "Since over 30% of our customers are financial institutions, we were very excited to be selected in a resource that caters to banks."
The curated directory includes emerging financial technology companies who are strategically partnering with financial institutions. Solutions include lending platforms, payment processing applications, security, data analytics and more. FinXTech Connect's SkyStem feature includes a company profile, features, client snapshot, customer spotlight, and more all offered to its members only.
For fast-growing banks or institutions that are looking for ways to become more efficient, SkyStem's ART solution provides significant support for back-office accounting functions. For more information please visit skystem.com.
About FinXTech
In response to rapid technological changes within the banking industry and feedback from industry leaders, Bank Director created FinXTech— a resource that allows banks in the U.S. to discover potential technology partners and solutions. FinXTech brings together top decision-makers from both traditional financial companies and fintechs through our annual conferences, editorial content and online resources. Each of our events shine light on how partnerships and collaboration are generating growth, and our thought leadership content provides our audience up-to-date information on the latest innovations and opportunities in financial technology. In addition, FinXTech Connect – our online resource – assists banks in navigating the fintech landscape and co
About SkyStem LLC
Headquartered in the heart of New York City, SkyStem delivers a powerful close and account reconciliation application for organizations seeking to streamline their financial processes. The company's flagship solution, ART, is an enterprise technology that helps CFOs and Controllers shorten the month-end close and the time to issue financials by automating balance sheet reconciliations, managing month-end tasks, and providing insightful reporting. The web-based solution streamlines and eliminates up to 90% of manual activities while strengthening internal controls and corporate governance.