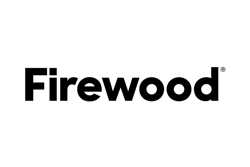 The technology team not only develops insight-driven applications, websites, and other tools for our clients, but we also leverage the same approach to enable internal efficiencies that save money for clients. - Ron Davis
SAN FRANCISCO (PRWEB) February 05, 2020
Global digital marketing agency Firewood has promoted senior technology leader Ron Davis to chief technology officer, a new role for the agency.
Davis' new leadership position will allow him to play an even greater role in the continued expansion of the company's technology practice, which has seen significant year-over-year revenue growth in the past year.
The practice spans a wide range of capabilities including website development, mobile apps and custom application development, bespoke tools, and automation and technology processes to drive more efficient delivery of marketing programs for clients.
The Firewood technical team—which has more than tripled in size and expanded across multiple agency offices—has been instrumental in helping Firewood deliver successful projects for Google, LinkedIn, Facebook, Singularity University, Cummins, and other clients.
"Technology is at the heart of everything we do at Firewood," said Davis. "The technology team not only develops insight-driven applications, websites, and other tools for our clients, but we also leverage the same approach to enable internal efficiencies that save money for clients. And our technology services now augment all of our other offerings, including creative and strategy."
"Ron and his entire team have created powerful capabilities to help us deliver marketing solutions with speed, quality and value," added Firewood CEO Juan Zambrano. "We're excited to see our tech capabilities grow to an even more robust level under Ron's leadership in this important area."
Davis was promoted to CTO from his role as senior vice president of technology at Firewood, which he joined in 2018. He previously was senior vice president of technology at Guidance Solutions and, before that, served as vice president of technology at Razorfish. His background also includes senior leadership roles at iCrossing and Edelman Digital.
ABOUT FIREWOOD
Firewood is a global digital marketing agency founded on the idea that good people are good business. With a model that focuses on speed, quality, and value, it partners with top tech brands, startups, and Fortune 500 companies—including Google, LinkedIn, Facebook, VMware, Salesforce, Cummins, and other key clients—providing strategy and insights, creative, performance media, events, and technology services. Firewood was named an Ad Age Best Place to Work 2020, ranking No. 13 of the Top 25 (201+ employees). Firewood was also ranked No. 1 on the list of largest advertising, marketing, and PR agencies in Silicon Valley by the Silicon Valley Business Journal (2019), and No. 6 (large agencies) on the Adweek 100 Fastest Growing Agencies (2019) list. Founded in 2010, Firewood is headquartered in San Francisco with seven offices in four countries and nearly 400 employees. In October 2019, Firewood merged with global creative production company MediaMonks to become the digital marketing arm of S4 Capital (SFOR.L). Learn more at http://www.firewoodmarketing.com.