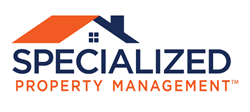 "Investors now expect a higher level of technology and care to ensure they are getting the most efficient, predictable return on their investments. Our technology platform, Rental-IQ™, was custom built to better align with investors' goals and these higher standards of service."
BIRMINGHAM, Ala. (PRWEB) October 01, 2020
Specialized Property Management, a Dallas-Based property management firm, has just announced its expansion into Alabama. The new Birmingham location is the most recent opening in the company's expansion of its technology-based rental management platform, now available to both single-home rental property owners and large rental portfolio investors in Birmingham.
"We are increasingly seeing even seasoned property managers struggling to keep up with the growing expectations of rental owners—and their tenants—in the technology age," explained Charles Thompson, President of Specialized Property Management. "Investors now expect a level of technology, transparency, around-the-clock data, and personalized care to ensure they are getting the most efficient, predictable return on their investments. Our technology platform, Rental-IQ™, was custom built to better align with investors' goals and these higher standards of service."
Specialized has been recognized across the industry for its intensely rigorous hiring process and transparent, technology-driven approach to rental management. Rental-IQ™, the firm's proprietary, AI-driven business intelligence platform, continually analyzes all of the operational, financial, market and service aspects for each owner's portfolio. The system solves common investor problems, proactively helps them avoid common mistakes, and forecasts investment potential to save owners time and money.
In addition, the firm deploys a team of experienced specialists working in synchronicity throughout the various aspects of the rental cycle, rather than relying on outdated operational models. Subject matter experts in leasing, marketing, tenant screening, maintenance, accounting and collections, compliance, asset acquisition and disposition work together to deliver a higher level of specialized care. This unique approach has earned it thousands of positive owner ratings on Google and with the Better Business Bureau, where the various office locations average an A+ rating.
Specialized Property Management has become one of the fastest growing real estate management providers in the industry, now with locations serving single-family rental investors in Texas, Florida, Georgia, and Alabama. The firm provides comprehensive residential property management for homeowners, investors, and institutional funds. Its unmatched, rigorous management protocol is supported by a veteran team and a proprietary technology platform that is pioneering new levels of data-driven performance for single-family rental management and investing.
For more information, visit Specialized247.com.