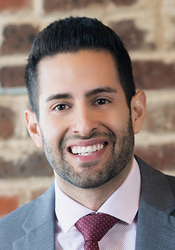 FORT WORTH, Texas (PRWEB) February 05, 2021
First American Payment Systems is pleased to welcome Oscar Lopez as Director of Sales. In this role, Lopez will manage the recruitment team, identifying new market opportunities and helping to define the actions needed to further enhance the company's investment in the ISO/Strategic Partnership Channel.
Lopez is an experienced sales leader with a demonstrated history of success in both the financial services and payment technology industries. He joins First American from Clearent, where he was in charge of recruiting initiatives and building a high-performance sales team. Prior to that, he held roles of increasing responsibility at Bank of America Merchant Services and Wells Fargo.
"Taking a successful team to the next level requires skill, passion and the ability to articulate knowledge into actionable lessons," said John Newton, Vice President of the Strategic Partnership Channel. "Oscar is an accomplished salesperson, and I am confident his leadership style will build both the trust and respect of his team and help us achieve our goals."
For more information about First American's payment processing and integration capabilities or to explore a potential partnership, please email oscar.lopez@first-american.net.
###
About First American Payment Systems – Technology Driven Payments
First American Payment Systems, L.P., headquartered in Fort Worth, Texas, is a global payment technology company providing leading integrated payment solutions to more than 164,000 merchants throughout the Americas and Europe. First American provides partner and merchant payment solutions that include a robust set of in-store, online and mobile payment solutions paired with the latest in payment security, across a wide range of verticals. Backed by award-winning customer service, merchants and partners have access to our U.S. based Customer Call Center 24/7/365. For more information, visit http://www.first-american.net.