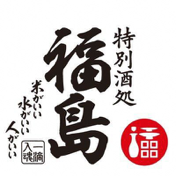 NEW YORK (PRWEB) November 20, 2019
Monday, December 2nd to Sunday, December 8th.
23 varieties of sake from 13 Fukushima breweries will be served at 10 participating Japanese restaurants throughout the city.
To celebrate and introduce a wide variety of fine sake from Japan's Fukushima Prefecture to New Yorkers, Fukushima Prefecture is partnering with 10 acclaimed Japanese restaurants in New York City to launch the inaugural Fukushima Sake Week in December 2019. A digital Fukushima Sake Map (Fukushima-Sake-Map.com) also launches for this event to allow guests to learn about each sake and explore the participating restaurants.
Each restaurant will be offering distinctive flights, with unique selections of three types of Fukushima sake. In total, there will be 23 varieties from 13 breweries available during Fukushima Sake Week. By visiting multiple participating restaurants, diners can discover and learn about the region's award-winning, delicious, remarkably varied sake types.
This May, 22 sake brands from Fukushima Prefecture were awarded the Gold Prize by the National Research Institute of Brewing at The Annual Japan Sake Awards. Fukushima became the first prefecture in Japanese history to achieve the most Gold Prizes for seven consecutive years.
The superb quality of Fukushima sake is due to its clean water, high-grade local rice, and the devotion of sake brewers. Since sake is made only from rice, water, and koji mold, the simple elements greatly influence each sake's characteristics. Fukushima Prefecture is one of Japan's top rice growing regions including some varieties of sake rice (known as sakamai) which are used for sake brewing. Fukushima uses digital soil map data, and goes through a thorough quality-control process to cultivate rice with the highest quality. The region's water is blessed to be moderately hard, derived from the Abukuma-do limestone cave as well as the subterranean rivers which flow from Mount Bandai. And although Fukushima's landscape, climate, and natural resources allow the breweries to create outstanding sakes, intensive labor and utmost care by the brewers are essential to expertly craft these sakes. They call this "Fukushima pride" and the brewers are constantly striving for excellence. To ensure these amazing skillsets and mindsets are passed on to the next generation, Fukushima Prefecture has its very own Sake Academy, where young brewers acquire the knowledge and techniques of sake brewing.
Fukushima Sake Week in New York runs from Monday, December 2nd to Sunday, December 8th. Reservations can be made through each restaurant's website. Please inquire for pricing and offerings at each restaurant.
Fukushima Sake Breweries
Kokken Brewery/Okunomatsu Brewery/Suehiro Brewery
Daishichi Sake Brewery/Akebono Sake Brewery/Ninki INC
Ariga Brewery/Niida-Honke/Ohara Shuzo/Yumegokoro Sake Brewery
Nagurayama Sake Brewing/Homare Brewery/Sakaegawa Brewery
Participating Restaurants
EN BRASSERIE
435 Hudson Street, New York
http://www.enjb.com
(212)-647-9196
HIROHISA
73 Thompson Street, New York
http://www.Hirohisa.nyc
(212) 925-1613
SAKAGURA EAST VILLAGE
231 East 9th Street, New York
http://www.Sakagura.com/eastvillage
(212) 979-9678
SAKAMAI
157 Ludlow Street, New York
http://www.SakaMai.com
(646)-590-0684
TAKUMEN
5-50 50th Avenue, Long Island City
http://www.TakumenLIC.com
(718) 361-7973
TONCHIN
13 West 36th Street, New York
http://www.TonchinNewYork.com
(646) 692-9912
TSUKIMI
228 East 10th Street, New York
http://www.Tsukimi.nyc
*Tsukimi will be offering a Fukushima Sake as part of their sake pairing option instead of a flight
WOKUNI
327 Lexington Avenue, New York,
http://www.WokuniNYC.com
(212) 447-1212
YAKINIKU FUTAGO
37 West 17th Street, New York
http://www.Futago25USA.com
(212) 620-0225
ZAUO
152 West 24th Street, New York
http://www.zauo-newyork.com
(646) 905-2274
------------
Press Contact and Media Inquiries
Ayako Kaneyoshi
AyakoK.pr@gmail.com